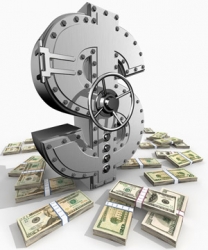 Rancho Santa Margarita, CA, February 08, 2012 --(
PR.com
)-- Interested in starting a personal training business? Pursuing a personal fitness trainer certification? Or simply marketing your existing personal training services and programs? A brand-new website, http://www.Personal-Trainers.me, helps new, experienced and master personal trainers expand their business and services, increase personal training clients and earnings, and enjoy a flexible and fun career path.
The new site offers a variety of personal training career resources, links, trainings and more, all in one convenient location.
"The personal training industry is booming today, and there has never been a better time to become a certified personal trainer, to develop or grow a personal fitness training business or to focus on more outreach for your personal training business," said John Spencer Ellis, founder of John Spencer Ellis Enterprises, a fitness and personal development solutions company, and the personal training site. "When you invest in yourself and your personal training education, the sky is the limit when it comes to your clients, your business and your success."
In particular, the new personal fitness training site offers information on:
Personal training certification through the National Exercise and Sports Trainers Association (NESTA), which is 100 percent online and self-paced;
Personal trainer business coaching and successful business models;
Marketing events and programs to increase clientele and business effectiveness;
Personal trainer nutrition certification;
Personal fitness trainer business development resources, including tools and technologies;
Boot camp business options for personal trainers;
Mixed martial arts training and business strategies for personal trainers;
Group and individual personal training;
And more
In addition, the site includes information on Wexford University, which offers associate through doctorate degrees in health, fitness, nutrition and applied sports psychology in an accelerated online format.
"Whether you are just getting started in the personal training industry or need some new business ideas and tools to take your career to the next level, we can offer you solutions, strategies and services to help your personal training career soar," Ellis added.
About John Spencer Ellis Enterprises and Personal Training Career Resources
John Spencer Ellis Enterprises is a solutions provider for fitness and coaching professionals around the world, providing education, turn-key business programs, coaching and resources for new and advanced fitness and coaching professionals. For more information about John Spencer Ellis Enterprises or personal training career resources, certifications and training, please visit
http://www.Personal-Trainers.me/
###