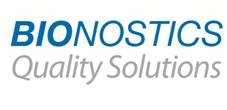 Devens, MA, February 23, 2012 --(
PR.com
)-- Bionostics (
www.bionostics.com
), a company established in 1981 and a worldwide leader in proprietary calibrator, quality control, and
cGMP reagent final fill and finish
to the diagnostics and medical device industries, today announced its major sponsorship of the inaugural one-day Massachusetts Biotechnology Council (MassBio) CRO/CMO Symposium. The event will be held March 6 from 7:30am-5:30pm at Bentley University's Conference Center, LaCava 300, 75 Forest Street in Waltham.
"The CRO/CMO communities in Massachusetts serve as centers of excellence, sharing best practices and insights, and providing reciprocal resources," said Michael Thomas, CEO of Bionostics. "Every aspect of product development and manufacturing can be outsourced within the state and working with local suppliers can drive costs down through improved communication as well as more efficient project management and project oversight. We at Bionostics are pleased to be a sponsor of the MassBio CRO/CMO Symposium."
The symposium is designed to give attendees exposure to best practices in accelerating time-to-market strategies by leveraging Boston-based expertise, including presentations by Josef H. von Rickenbach, Chair of the Board, CEO and Founder of PAREXEL International; Karen N. Archdeacon, Compliance Officer, FDA New England District; and Tim Murray, Lieutenant Governor of Massachusetts, discussing "Job Creation in This Economic Climate." Case studies, panel discussions and networking sessions will allow attendees to hear from both brick-and-mortar and virtual life science companies that have found success in Massachusetts. The exhibition area will feature more than 30 Boston-based researchers, suppliers and technical solution providers including Bionostics that can help attendees take their businesses to the next level.
March 6, 2012: "Accelerating Drug Development" Symposium
This event is open to everyone interested in learning about the challenges, solutions, and strengths of the outsourcing process and the firms that provide these necessary resources. Hear from those leading the responsibilities within the biopharma firms how they select, screen, manage and meet their milestones. Meet the local Cluster of CRO CMO firms that are meeting the challenges and helping their clients accelerate drug development by being the flexible, responsive and providing the most comprehensive services in the world. For more information about the symposium, please visit:
www.massbio.org
About Bionostics
Founded in 1981, Bionostics originally specialized in calibration and quality control solutions for critical care, diabetes and point-of-care diagnostics test systems, but has become a premier supplier of comprehensive cGMP formulation, final fill and finish services which include full regulatory, graphics, quality testing, and formulation services. To learn more about Bionostics please visit
http://www.bionostics.com
.
###