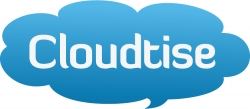 San Francisco, CA, February 23, 2012 --(
PR.com
)-- Cloudtise has made a deal to distribute its cloud-based advertising system. Cloudtise will be partnering with Revel Systems, using Revel's cloud-based Apple iPad POS system. This partnership will allow Cloudtise to integrate their innovative cloud advertising system with Revel Systems' iPad POS, helping gain valuable information about client trends.
Cloud advertising
, the latest trend in online marketing, is designed to help businesses integrate real-time data into their advertising. Most advertising on the web today is not cloud-based. Merchants create an advertisement and it runs online, in its final form, through an ad network or static page. But with cloud advertising, retailers can instantly update their ads to include any changes in regard to their product, such as product availability, sales, or changes in store hours or employee availability. They can also link to their social media accounts, providing potential customers with real-time updates and news about their products. Cloudtise's cloud advertising also allows clients to get all of the information they need right there within the ad, without being redirected to a number of different sites.
By partnering with
Revel
Systems, Cloudtise will be able to modify their advertising based on data from the geographical area in which they operate. Revel Systems iPad POS provides a API that Cloudtise can pull data it needs to create adds in real time for that locaized area. Of course all data is anonymous in the advertising cloud. Cloudtise will then provide that information to merchants, so they can target their ad campaigns not only to a demographic but to a local audience that is more likely to shop with them and be in the store's area.
If a merchant could track the exact statistics of what his store is selling and who he is selling it to, as well as the details from similar stores in his area, he could know exactly what items would be most popular and when to sell them for optimal benefits. He would know what displays most attract people into the store or items he needs to bring in and advertise. Example, Amazon.com knows when people buy x product they would most likely by y next. All of this information would be based on real-time data from his local area. Cloud advertising takes the guess work out of marketing and allows merchants to know what their clients really want.
This type of access to potential clients utilizing cloud advertising provides merchants with instant rewards and allows them to interact with clients like never before. By partnering with Revel Systems, Cloudtise can take advantage of all the features of Revel Systems iPad POS System and make advertising more powerful than any other system currently available.
Lisa Falzone, CEO of Revel Systems says, "Partnerships like these is what Revel was made for – enabling innovative companies like Cloudtise to gain information to propel them way into the future."
Cloud advertising with Cloudtise is a ground-breaking advertising platform that will help business owners make smart decisions and stay ahead of the competition.
###