DMG Productions to Feature Nonpareil on Upcoming Episode of American Farmer
Unique Applications and Innovations for the Potato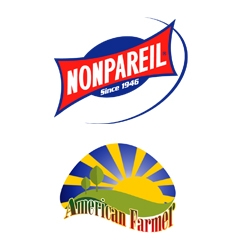 Blackfoot, ID, March 05, 2012 --(
PR.com
)-- Nonpareil announced today that they will be participating in an upcoming episode of American Farmer, television series for Discovery Channel and Rural TV.
Known as the "Potato Ingredient" company, Nonpareil is the only fully integrated potato company in the United States. Along with an extensive research and development division, Nonpareil grows, fresh packs, dehydrates, freezes and distributes potatoes and potato flakes.
This episode of American Farmer will focus on how Nonpareil is producing the most unique potato products in the industry. This innovative company is applying potato ingredients to products like perogies, tuna fish and everything in between.
"We see enormous opportunity and believe the best days of this company lie ahead of us," said Chris Abend, Nonpareil President. "At Nonpareil, it has always been about quality potatoes, while consistently increasing our reputation for developing innovative potato-based technology and enhancing the quality of food products."
"In an industry where products and technologies can quickly grow stale, Nonpareil is providing fresh innovation," said Shirley White, producer for American Farmer. "American Farmer viewers are going to be amazed at the vast array of applications for the potato."
About American Farmer:
American Farmer is a breakthrough program on a mission to showcase the latest advancements in agriculture and farming. From seed to harvest to food production, their producers have traveled the country covering the people, places and issues impacting all areas of farm country. American Farmer is produced and distributed by DMG Productions, an award-winning content provider of educational programming to the television industry.
For more information visit: www.dmgproductions.org or call (866) 496-4065.
About Nonpareil:
Nonpareil Corp. was established in New York City in 1946 as Idaho Potato Packers and has grown into one of the largest growers and shippers of fresh potatoes, largest manufacture of dehydrated potato pieces, and one of the most modern producers of potato flakes and flour in the industry.
For more information, visit: www.nonpareilpotato.com or call 208-785-3030.
Media Contact:
Craig Rasmussen
The Summit Group
crasmussen@summitslc.com
801-990-1163
###
Contact
DMG Productions, LLC
Shirley White
(866) 496-4065

Contact