New Personal Trainer Certification Website Offers Ins and Outs of Becoming a Certified Personal Trainer
A new personal training certification website, http://personaltrainercertificate.com/, teaches people how to become a personal fitness trainer. The site offers information on becoming a certified, accredited personal trainer.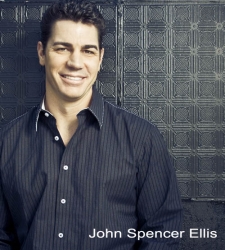 Rancho Santa Margarita, CA, March 29, 2012 --(
PR.com
)-- Combining the personal aspect of working with clients with the education and training of fitness science, personal training is a growing career path that can provide career satisfaction and a substantial income. To make becoming a certified personal trainer easier, a new website at http://personaltrainercertificate.com/ offers details on personal training certificates and business strategies.
Provided by the National Exercise & Sports Trainers Association (NESTA), the website offers details on the NESTA Personal Fitness Trainer certification, which costs about 30 percent less on average than other certifications and lasts for four years, rather than just two. In addition, the NESTA personal trainer certification is the only one that is both accredited by the National Commission for Certifying Agencies (NCCA) and maintains full National Board of Fitness Examiners (NBFE) affiliation status.
"As the field of personal fitness training continues to grow and expand, it's important to have the best information, resources and training available if you want to truly shine as a personal trainer," said John Spencer Ellis, founder of NESTA and John Spencer Ellis Enterprises, a fitness and personal development solutions company. "We designed this website with just that in mind. We want to help more people find the personal fitness certification that will work for their lifestyle and their goals while also getting the business training they need to succeed."
The online, self-paced NESTA Personal Fitness Trainer certification is approved and recognized by all major gyms and health club chains. In addition, the training includes easy-to-follow blueprints for launching and running a successful personal training business.
In addition, the new site also provides information on and links to associate through doctoral degrees in health, nutrition, fitness and applied sports psychology, turn-key fitness boot camp programs, and online and mobile marketing options for personal trainers, mixed martial arts and martial arts teachers and coaches, and other fitness pros.
About the National Exercise & Sports Trainers Association
Since 1992, the National Exercise & Sports Trainers Association (NESTA) has been a leader in innovative solutions for fitness, nutrition and wellness professionals, as well as club owners. Founded by John Spencer Ellis, NESTA now has more than 55,000 members in 55 countries, and it is one of the largest fitness associations in the world, as well as the fastest growing association of its kind in the United States. For more information on NESTA or personal trainer certification, please visit
http://personaltrainercertificate.com/
Contact
John Spencer Ellis Fitness & Personal Development
John Spencer Ellis
949-589-9166
http://www.johnspencerellis.com

Contact