Shiply Supports UK Alternative Fuel Grants for Haulage Sector
Online transport marketplace Shiply welcomes the steps being taken to support alternative fuel development amongst the UK haulage industry.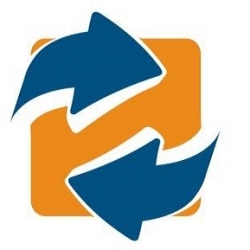 London, United Kingdom, March 15, 2012 --(
PR.com
)-- A joint venture is to be launched in April by the Technology Strategy Board and the Department for Transport that will provide £9.5m funding to UK hauliers who want to develop their fleets to run on hybrid or alternative fuel solutions.
The funding opportunity comes at a crucial time when road haulage companies have been increasingly squeezed by the rising cost of fuel and fuel duty increases. The government is also keen to improve the confidence of UK businesses after GDP contracted 0.2% in the last quarter of 2011.
The new "Low Carbon Truck Demonstration Trial" will be run as a competition for funding; haulage fleets, hub operators, refuelling/charging point supplier will all be able to apply for funding for their low carbon solutions.
Other schemes such as Source London have been launched in the UK to try and increase the uptake of alternative fuel vehicles amongst the public as well as light commercial vehicle (LCV) users. But the LCTDT is a significant step to helping heavy goods vehicles reduce their carbon emissions.
Road freight, which currently emits approximately 20% of domestic transport CO2 emissions, is in need of innovation. Alternative fuel usage in the UK road haulage sector is currently less than 1% according to members of the Logistics Carbon Reduction scheme.
Shiply, which plays its part in reducing haulage related CO2 emissions by helping transport firms such as home removal companies and car transport companies fill up their spare capacity, welcomes the introduction of the low carbon truck trial.
Robert Matthams, Managing Director of Shiply, gave his opinion of the new alternative fuel funding scheme.
"The UK haulage sector is in need of something like this, the government has recently been providing a lot of incentives for car drivers to switch to electrics, but less has been done to help HGV firms move over to alternatives.
"We hope that the scheme proves a success and that the government continues to support the vital UK logistics sector."
About Shiply
Founded in 2008, Shiply matches people needing to move goods with transport companies going there anyway. Over 25% of lorries run completely empty of cargo and over 50% run only part-full. By enabling consumers and businesses to make use of this spare capacity, Shiply.com dramatically cuts down on CO2 emissions, increases the profitability of transport companies and saves the consumer up to 75%.
Contact
Shiply Ltd.
Daryll Middleton
0161 408 2979
http://www.shiply.com/

Contact