Rentricity Inc. Launches Series A Fundraising at 2012 Wall Street Green Summit in New York City
The Company Announces New Global Strategic Partnership for the First Time at March 20th Pitch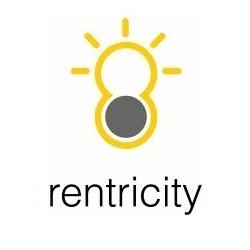 New York, NY, March 19, 2012 --(
PR.com
)-- Dan Connors, Rentricity COO, will present "Building a Smart & Sustainable Water Grid" to the clean technology investment community at the Wall Street Green Summit on March 20th. The presentation will highlight Rentricity's most recent commercial pilots and will announce the development of a new energy recovery system in partnership with a leading global water technology company.
The Wall Street Green Summit will be held March 19-20, 2012, at the Center for Architecture, and will address the latest trends in renewable energy project finance opportunities in the US, including: Issues affecting water sustainability, the status of smart grid initiatives throughout the country, and carbon investment opportunities.
About Rentricity: Rentricity, Inc., is the nation's leading source of in-pipe hydrokinetic energy recovery systems for drinking water, industrial water systems, and wastewater systems. The company is based in New York City with an office at the Varick Street Business Incubator, which is supported by the New York City Accelerator for a Clean & Renewable Economy (NYC ACRE). (
www.rentricity.com
)
About the Wall Street Green Summit: The Wall Street Green Summit is the longest running and most comprehensive environmental market event in the industry. Launched in 2002 by Peter Fusaro, The Wall Street Green Summit covers cutting edge content, industry developments and features the practitioners and the leaders of tomorrow. The Wall Street Green Summit XI is the "one-stop shop" to come up to speed on the latest developments in Green Trading and Finance.
Contact
Rentricity Inc.
Frank Zammataro
732-319-4501
www.rentricity.com

Contact