Global Digital Forensics Named "Significant Player" in Leading Digital Forensics Industry Report on the Expanding Field
Data is everywhere, and when the problems needing answers live in the digital world, it's the digital forensics experts that fight on the front line.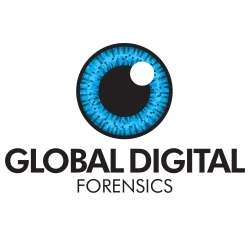 New York, NY, March 28, 2012 --(
PR.com
)-- Earlier this month, IBISWorld, recognized as the nation's most trusted independent source of industry and market research, released its 2012 Digital Forensics Services in the US: Market Research Report. According to the study, from 2007 through 2012, revenue for the digital forensics industry grew at an annualized rate of almost 14% to $878.0 million, buoyed by the explosion in mobile Internet connections and an increase in the number of homes with at least one computer. And with the associated exponential growth in Electronically Stored Information (ESI), they project industry revenues to increase by just over 9% in 2012. Among the "significant players" leading the charge in the digital forensics services industry cited in the report was Global Digital Forensics.
Joe Caruso, CEO/CTO of Global Digital Forensics, was not at all surprised by the findings. "You have to be living 'off the grid' not to realize the digital world is expanding by leaps and bounds every day. More and more we find ourselves tethered to ESI, from the explosion in social networking, to the heavy-duty mobile computing power at our finger tips every day. And let's not forget the complex business networks and databases that make it all come to life. There is nothing traditional about 'traditional computing' anymore; it's being redefined every day. It's our job not only have a firm grasp of everything out there now, but also to stay ahead of the newest digital trends so we can offer the most current and reliable digital forensics services available today. Whether it's about electronic discovery and the digital evidence needed for a legal matter, or securing your cyber assets from both insider and outside threats, we stay on top of, and ahead of it all to keep our clients on top."
The trickle down effect of this growing onslaught of ESI from new arenas is also being felt in other circles. Legal matters find themselves rooted in ESI with more frequency every day, and the job of negotiating it all just keeps getting bigger from a litigation and trial support perspective. Cloud storage and computing, social networking and smart mobile devices can be pivotal to the outcome of a legal case, but are often mishandled, misjudged or just forgotten, to the client's ultimate detriment. But the courts recognize this as well, and have been consistently strengthening the rules and accepted practices dealing with electronic discovery (eDiscovery), with one of the most consequential being their growing insistence that knowledgeable ESI experts be involved in the legal process as early as possible. "After all, the truth should never suffer from digital incompetence," as Caruso put it.
Another problem being continually amplified on the expanding ESI battleground is the persistent threat to cyber assets, which is another facet of the digital forensics realm. Caruso had this to say on the subject, "We have responded to cyber intrusions and data breaches for some of the world's most recognized companies, and without a doubt, the stakes have never been higher. Controlling data today is paramount to long term success. If a random hacker, an enemy of a company, or even an enemy of the state gains access to sensitive data, the consequences can be staggering for any organization, no matter how large or how small. The damages could be directly monetary, which is obviously bad, but they could also affect public perception and trust in an organization which could be exponentially worse long term. Getting a reputable and trusted digital forensics company involved today helps you significantly reduce not only the chances of becoming another 'cyber victim,' but also minimize the damage should the unthinkable occur, help you stay within regulatory compliance that may be necessary in your industry, and of course maybe even help you bring the offenders to justice. That's what we bring to the table."
As we march on into the digital frontier, two things should be clear. First, having ESI experts on the job from the earliest possible opportunity will be a vital cog in future litigation and organizational success. Second, Global Digital Forensics has the state-of-the-art tools, personnel and unrivaled expertise to fill that need. Contact GDF 24/7 at 1-800-868-8189 for a free consultation, or for more information visit
www.globaldigitalforensics.com
.
About Global Digital Forensics:
Global Digital Forensics is a recognized leader providing cutting edge solutions in the fields of computer forensics, eDiscovery and 24/7 emergency intrusion incident response services. With offices in 16 US states and 30 offices spanning the continents, GDF's global reach is supremely positioned to react quickly and efficiently with a staff of highly qualified and experienced specialists virtually anywhere needed, nationally, as well as worldwide.
Contact
Global Digital Forensics
Aris Demos
800-868-8189
www.globaldigitalforensics.com

Contact