World's First Global KA-Band Network Set to Revolutionize Digital Newsgathering
GMPCS signs Memorandum of Understanding to become Global Xpress™ reseller for broadcast media market.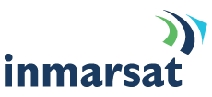 Pompano Beach, FL, April 17, 2012 --(
PR.com
)-- Inmarsat (LSE:ISAT.L), the leading provider of global mobile satellite communications services, announced today that it has signed a Memorandum of Understanding with GMPCS to appoint the broadcast media solutions specialist as a Value Added Reseller of Global Xpress™.
Inmarsat's Global Xpress (GX) will be the world's first global Ka-band network, providing broadcasters with true broadband speeds of up to 50Mbps to mobile and portable devices. Utilising iDirect technology and user equipment from the leading manufacturers, Global Xpress will take mobile satellite communications into the next generation. The service is planned to launch in Europe, Africa and Middle East in Q3 2013, with global coverage planned for 2014.
The new agreement between Inmarsat and GMPCS is the first MOU for a Global Xpress reseller in the broadcast media and enterprise markets.
"For the first time, GX will bring the power of Ka-band technology to support broadcasters virtually anywhere in the world," said Tore Hilde, Senior Director – Energy & Enterprise, at Global Xpress. "GX will offer an unrivalled combination of broadband speed, global coverage and mobility. As with our award-winning BGAN service, we expect broadcasters to be early adopters, and so are delighted to sign this MOU with GMPCS, a well-established partner of Inmarsat and a market leader in this sector."
"The advanced capabilities of Global Xpress will offer broadcasters the power of digital newsgathering from a smaller platform. With GX, we see a future where satellite trucks can be downsized to camera cars," said Tim Young, Vice President of Business Development at GMPCS. "GMPCS is a leader in broadcast media solutions via satellite and we enjoy a strong working relationship with Inmarsat. This MOU is indicative of the dedication from both parties to offer Inmarsat's world-class Ka-band service to our broadcast media and enterprise customers."
Visit GMPCS at NAB booth # SU-5002.
Media Contacts
John Warehand
Head of Media & Analyst Relations
Inmarsat
Tel: +44 20 7728 1579
Mob: +44 7739 778128
Email: john.warehand@inmarsat.com
Tim Young
VP Business Development
GMPCS
Tel: +1-954-725-1014
Email: tim.young@gmpcs-us.com
About Inmarsat
Inmarsat plc is the leading provider of global mobile satellite communications services. Since 1979, Inmarsat has been providing reliable voice and high-speed data communications to governments, enterprises and other organizations, with a range of services that can be used on land, at sea or in the air. Inmarsat employs around 1,500 staff in more than 40 locations around the world, with a presence in the major ports and centres of commerce on every continent. For the year ended 31st December 2011, Inmarsat plc had total revenue of US$1,409 million and an EBITDA of US$854 million. Inmarsat is listed on the London Stock Exchange (LSE:ISAT.L). For more information, please visit www.inmarsat.com.
About GMPCS
GMPCS, headquartered in southeast Florida, is a leading global satellite communications provider offering total communications solutions to customers including news gathering organizations, emergency response organizations, yacht owners, workboat and fishing fleets, state and federal government organizations, energy exploration and production companies, enterprise businesses, airlines, and more.
www.GMPCS-US.com
GMPCS' parent company, Network Innovations Inc., is based in Calgary, Alberta, Canada. Network Innovations specializes in the service and distribution of turn-key satellite communications solutions, including equipment, system integration, and airtime, as well as the development of unique emergency response, oil-field, and defense-related services.
www.NetworkINV.com
Contact
GMPCS Personal Communications
Tim Young
+1-954-725-1014
www.gmpcs-us.com

Contact