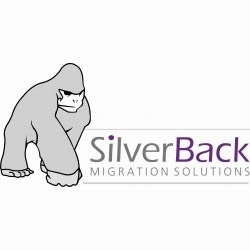 Walnut Creek, CA, June 06, 2007 --(
PR.com
)-- SilverBack Migration Solutions and Servprise International, Inc., today, announced a partnership to offer full scale installation services of Servprise's WebReboot technology for data centers. The collaboration will greatly reduce time between customer orders and fulfillment.
With IT directors looking to minimize data center down time and automate common server maintenance and monitoring tasks, Servprise's new generation remote rebooting technology has been widely adopted by companies throughout the U.S. This demand has lead Servprise management to select SilverBack as their preferred installation provider.
"Over the past two years, our customer base has grown exponentially, to the point that it's no longer feasible to complete implementations ourselves," said Cory von Wallenstein, President of Servprise. "In researching potential installation partners, SilverBack quickly became our top choice. They bring to the table exactly what we were looking for: in-depth knowledge of complex operating environments, equipment set-up, deployment and trouble shooting as well as an outstanding track record in technical project management."
Rather than having customers perform installations of WebReboot technology themselves, Servprise chose to partner with SilverBack and offer fully managed implementations that will save companies time and internal resources. "For an expeditious and proper installation," continued von Wallenstein, "using an experienced service team like SilverBack is crucial to maintaining data center continuity and ensuring a job done right."
"Gartner research estimates that just one hour of downtime costs a company $42,000 on average through lost sales and a tarnished image," explained SilverBack President, Kenneth Jamaca. "As a consultant who designs data centers for maximum efficiency and output, I'm constantly looking for products that present real value for my clients. Servprise's technology significantly reduces data center downtime and operating costs. That's something that every IT manager needs."
About SilverBack Migration Solutions
SilverBack Migration Solutions is a world class provider of data center migration services for enterprise customers. With end-to-end planning, vendor coordination, staffing and execution, SilverBack's full-scale, seamless solutions enable clients to focus on their core business, not on multi-vendor management. Their key services include: fully managed datacenter migrations (MDCM), technical project management, datacenter engineering and continuity of business planning. Headquartered in Northern California, SilverBack Migration Solutions has operations throughout the U.S. To learn more, visit
www.teamsilverback.com
.
About Servprise International, Inc.
Founded in 2004, Servprise develops a range of hardware and software products that allow users to easily, safely and securely manage and control the operation of remote computers and servers. Their patented WebReboot Technology introduces a new generation of remote reboot products that integrate easily with existing network management software. Servprise is based in Rochdale, MA and has operations throughout the U.S. For more information, visit www.servprise.com.
###