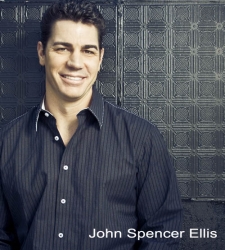 Rancho Santa Margarita, CA, July 16, 2012 --(
PR.com
)-- Halfway through the year, as many individuals and business owners begin to reassess their New Year's resolutions and make plans for the rest of the year, it is the ideal time to focus on your fitness business. Anyone looking for new fitness marketing systems and fitness business tips can turn to http://www.fitnessmarketing.me/, a website designed to offer the latest in fitness marketing coaching.
"If you feel like it's time to grow your fitness business and get more clients with simple, fast and innovative fitness marketing systems, you have come to the right place," said John Spencer Ellis, founder of John Spencer Ellis Enterprises, a fitness and personal development solutions company. "I will help you discover simple and effective fitness business marketing tactics and strategies, so that you can earn more money, live the life of your dreams, and achieve all of your resolutions and goals this year."
Successful fitness marketing systems and coaching tools include everything from Fitness Fortunes, an online program available for $1 for the first month that provides advice on fitness marketing strategies, social media outreach, business tactics and more; the Fitness Business Ninja program which helps personal trainers, gyms, martial arts schools and boot camps manage all of the administrative and customer service aspects of their business; Nutrition Business Blueprint, a turnkey, home-based online nutrition business that provides ongoing passive income; fitness certification programs, education and more for anyone in the fitness business.
"It's actually not about working more hours on your fitness business and getting endless training clients, but it's also not going to happen overnight – you do need to commit to change and growth in your fitness business," Ellis added. "I can show you how to avoid the most common mistakes in the industry and to use proven fitness marketing tools, tactics and techniques to work more intelligently."
All of the information on these fitness marketing systems is available at http://www.fitnessmarketing.me/.
About John Spencer Ellis Enterprises
John Spencer Ellis Enterprises is a solutions provider for fitness and coaching professionals around the world, providing education, turn-key business programs, coaching and resources for new and advanced fitness and coaching professionals. For more information about John Spencer Ellis Enterprises or becoming a fitness marketing systems and coaching, please visit
http://www.fitnessmarketing.me/