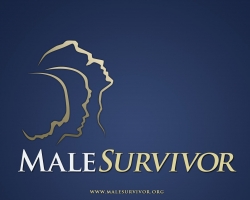 New York, NY, May 21, 2012 --(
PR.com
)-- MaleSurvivor is outraged by the multitude of reports in the New York Times and other media outlets over the last week alleging a widespread covering up of sexual abuse allegations and incidents of intimidation of victims within ultra-Orthodox Jewish communities in Brooklyn.
These stories highlight common institutional reactions when faced with exposure of sexual predators in their midst. Denial and stonewalling are all too typical reactions of those who seek to protect themselves and their institutions rather than victims of sexual abuse. Reports of widespread attempts to silence victims and their families through deception, intimidation, guilt-inducement, and even bribery are especially galling.
The New York Times stories are substantiated by earlier reports in the Village Voice, Jewish Week, Jewish Daily Forward, New York Magazine, the Guardian, and blogs like The Un-Orthodox Jew and Failed Messiah. Details, including statements by Brooklyn District Attorney Charles Hynes, support accusations that ultra-Orthodox institutions and individuals were directed by spiritual leaders to threaten the families of those who came forward about the abuse of their children.
MaleSurvivor strongly feels DA Hynes showed poor judgment when he withheld names of alleged abusers. He claims he was protecting victims from intimidation and harassment, but the effect was to protect abusers and their families. It is encouraging that DA Hynes has announced plans to form an expert panel to address this issue of intimidation, but concerns that victims will continue to be subject to illegal harassment remain.
"We should be long past the time when this kind of behavior is tolerated in any community or institution. Organizations that take responsibility for the welfare of others should not be allowed to place their own interest ahead of the safety of those they have a duty to protect," said Dr. Richard Gartner, past president of MaleSurvivor.
"We call on the ultra-Orthodox community to punish the abusers in their midst, not their victims. At the same time, we demand our public servants prosecute crimes of intimidation committed against victims and their distraught families. Survivors of sexual abuse can heal, but they need to be heard, believed and supported."
Richard Gartner, PhD.
Past President, MaleSurvivor
Training and Supervising Analyst, Faculty, and Founding Director of SexualAbuse Service - William Alanson White Institute for Psychiatry, Psychoanalysis, andPsychology, New York City
Author, Beyond Betrayal: Taking Charge of Your Life after Boyhood Sexual Abuse, Betrayed as Boys: Psychodynamic Treatment of Sexually Abused Men