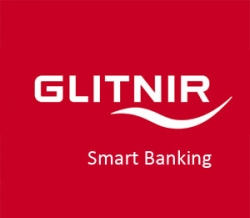 San Fransico, CA, June 15, 2007 --(
PR.com
)-- At the first meeting of the Geothermal Energy Association in San Francisco in May,
Glitnir Bank
was keen to voice its support for the development of the geothermal energy market. Magnús Bjarnason, the bank's Vice President, declared, "The US market is extremely attractive for us. The number of megawatts earmarked for delivery from geothermal energy is on the increase, 50 percent higher than just six months ago."
Glitnir are no strangers to renewable energy. The Nordic bank´s strength in the niche sector has been built up through years of experience in financing domestic energy projects in Iceland - a country that gets 99.9% of its electricity from renewable energy sources.
Glitnir's largest geothermal project
so far has been financing the development of the world´s largest district heating utility in Xianyang, China, yet the recent appointment of Morten Björnsen as head of Nordic operations, with his extensive experience from the energy sector, may well usher in further large-scale energy projects in the future.
The Glitnir Vice President added at the meeting that, "to US officials and project consortiums seeking investment, Glitnir has the right combination: a proven track record and size – over USD 31 billion [EUR 23 billion] in assets. Our experience and capital mean that we are poised to be the investor and trusted advisor of choice in the 'new frontier' of geothermal energy in the United States".
With geothermal power plants in Iceland reporting substantial profits, Glitnir is no doubt keen to tap into the growing US geothermal energy market which is currently valued at between USD 1.3 billion (EUR 1.0) and USD 1.7 billion (EUR 1.3) a year. A new office in New York will greatly help Glitnir along the way, as will its team of highly specialised bankers who focus entirely on the renewable energy market.
For further information on Glitnir and their expertise in sustainable energy visit:
www.glitnirbank.com
###