Microsoft RMS Hardware and Lumber Point of Sale Case Study
A Home and Hardware retail chain in Alabama struggled with manual transactions at each of their three locations, inflexible pricing capabilities, and little insight into their inventory and supplier information. They partnered up with Microsoft Dynamics® RMS Partner out of Connecticut, System Solutions, LLC. in order to streamline their operations and gain more visibility into their business.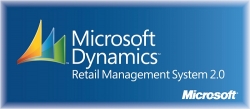 Glastonbury, CT, June 27, 2012 --(
PR.com
)--
Microsoft's RMS hardware and lumber point of sale
implementation was featured in a Microsoft case study. Microsoft's RMS hardware and lumber store POS solution enhances communication with suppliers, increases pricing flexibility and improves inventory control.
Microsoft is the leader in PC, Server, and Business Software worldwide. Microsoft's RMS POS system is sold worldwide and installed at over 60,000 locations. Single and multi-store hardware, building material, rental and service stores can purchase Microsoft retail POS technology backed by an ecosystem of Microsoft trained retail professionals in every state. "With proprietary point of sale systems, retailers really have limited or no choices when it comes to available features or support options. These companies just don't have the depth of retail knowledge, money and resources of Microsoft and it's ecosystem of retail partners," says Dave Durrenberger of
System Solutions.
Contact
System Solutions LLC
Dave Durrenberger
860-781-7136
http://www.syssolutionsllc.com

Contact