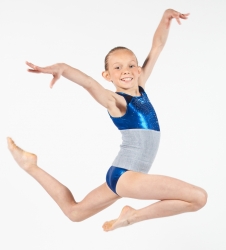 Los Angeles, CA, July 01, 2012 --(
PR.com
)-- As leading gymnasts gather for the Olympic trials and young hopefuls watch from the stands, the safety of children in rigorous sports becomes part of conversations. According to a study published in Pediatrics, an average of 26,600 injuries reported by gymnasts aged 6-17 annually, parents clearly have cause to invest in safety gear for their children. Elite Sports band hopes to add their back warmer as the next "must have" in the gym bag.
Elite Sportz Band is a traditional
back warmer
used in Russia as a medical device for patients suffering from arthritis. It easily slips on under or over clothing to provide not only warmth but soothing compression to enhance circulation which can speed muscle recovery time. Similar back warmers have been used by gymnasts, dancers, rhythmic gymnasts and contortionists for decades.
"The warmth and soft compression provided by the Elite Sportz Band offers athletes many benefits including the distribution of lactic acid and increased circulation resulting in decreased recovery time," notes Dr. Smith, Advisory Board Member of Elite Sportz Band.
Using an advanced weave, the Elite Sportz Band back warmer allows breathability and a full range of motion while staying firmly in place.
Studies continue on the full benefits and impact of compression garments, but early research shows promise in reducing muscle soreness. As Dr. Smith puts it, "Any athlete requiring back strength and repetitive motion can benefit from this band. Just as parents purchase wrist braces, grips and heel supports to aid and assist their child in the gym, this band is destined to become the next standard training item."
About Elite Sportz Band:
Elite Sportz Band
is a California-based company providing quality back warmers to athletes requiring back strength. We offer bands in sizes appropriate for young children through adult sizes. Our products are sold direct to consumer through our website, www.EliteSportzBand.com. We encourage customer feedback through our social networks including Facebook & Twitter. For more information about our company and available products, please visit our site.