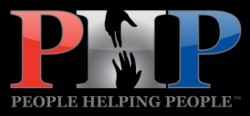 Los Angeles, CA, July 15, 2012 --(
PR.com
)-- People Helping People (PHP) Media Alert.
What:
Patrick Bet-David – CEO, former KTLA radio host and author – and recent Republican presidential candidate Rick Santorum will address the nation's financial planners at "Independence Day," People Helping People's two-day seminar designed to kick America's entrepreneurial spirit into action.
The enterprising CEO of America's fastest growing financial services firm will go head-to-head with Santorum to tackle big issues such as the slow-moving but unshakable crisis situations in the world economy, how to leverage the free enterprise system and why America is facing "The Next Perfect Storm" (the title of his new book, debuting July 19).
Who:
Patrick Bet-David tells his inspirational "rags to riches" success story in the best-selling book, "Doing the Impossible: The 25 Laws for Doing the Impossible." He escaped revolutionary Iran to the U.S. with his family at 12 and subsequently served in the U.S. Army's prestigious 101st Airborne Division. After his honorable discharge from the Army, Patrick got involved in the financial services industry and in 2009 created People Helping People (PHP) to share sound financial education and advice with students, families and small businesses. Within two years PHP grew to more than 5,500 associates in 33 states, doubling in size year after year. It is from this perspective, as someone who's overcome tremendous challenges and successful entrepreneur, that Patrick offers the wisdom of Doing the Impossible.
Rick Santorum served as a U.S. Senator representing Pennsylvania and was a candidate for the 2012 Republican Party presidential nomination. Since leaving the Senate, he has worked as a consultant, private-practice lawyer and news contributor.
Where:
Paris Las Vegas Hotel and Casino, 3655 Las Vegas Blvd South, Las Vegas, NV
When:
Saturday, July-21, 2012 – call for exact time
More:
http://www.youtube.com/watch?v=g6F5k0UHIKg
Call Today to schedule an interview with Patrick Bet-David either in studio or by phone. For additional information, visit www.2prchicks.com/peoplehelpingpeople.