CPWebHosting Announces 75% Discount Promo Code on Hosting plans
Since 2002, Cpwebhosting.com, fastest-growing hosting companies in the world is serving customers in over 120 countries. Its core product offerings include business hosting, monthly hosting, expert hosting, SSL certificates, e-mail service, and site-builder services, to learn more about cpwebhosting.net please refer to its website located at http://www.cpwebhosting.com.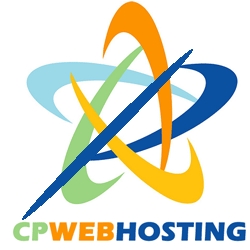 Miami Lakes, FL, July 27, 2012 --(
PR.com
)--
CPWebHosting
announces promo code CPWEB_Deal_75, offering up to 75% discounts on Business Hosting for first year which need to be entered while signing up for a plan. Business Hosting plan is featured with: unlimited MYSQL databases, free security support, weekly backup, expert WP support, WP Stats tool and automatic WordPress upgrades, comprehensive web solutions package which includes purchasing, designing, developing, hosting and managing site with latest optimization and performance enhancements coupled with proven security techniques having high bandwidth and mission critical security needs. A customer only needs to take care of content.
Other enhanced plans offered by CPWebHosting are:
· Managed
WordPress Hosting
–
- WP Business: 20 GB bandwidth, 5 GB disk space, Price $ 2.95/mon.
- WP Professional: 50 GB bandwidth, 15 GB disk space, price $17.95/mon.
- WP Enterprise: Unlimited bandwidth, unlimited disk space, price $119.25/mon.
· Expert Hosting: 200 GB bandwidth, 20 GB disk space, price $13.95/mon.
· Free Website Wordpress Web Hosting: 30 GB bandwidth, 10 GB disk space, free website, price $12.95/mon.
· Monthly Hosting: 10 GB bandwidth, 5 GB Disk space, price $ 7.95/mon.
· $1 hosting: 5 GB bandwidth, 1 GB disk space, price $ 1/mon.
The new services provide all customers the ability to reap the benefits of the WordPress - at industry competing prices. CPWebHosting technical staff says, "Customers do struggle with taking full advantage of WordPress, and sometimes all it takes is an opportunity to spark interest in the technology."
CPWebHosting competes with other hosting companies as one of the cheapest hosting plans provider in the market. A 30 day no-question-money-back guarantee gives every reason for potential customers to get the best service from CPWebHosting.
CPWebHosting Servers have always put forth its vision on high availability hosting solutions with today's industry-leading technologies on latest updated servers for customers.
Expert developers can build your business cutting edge web design that meets the newest standards. If you have a web site "Powered by WordPress," you probably spend hours setting it up, upgrading, and managing the installation, which essentially takes your time and focus away from running your business.
With
CPWebHosting
you can receive much more than hosting. Some additional WordPress services to add more value to Hosting:
- Extensive free features
- Free WP tutorials
- WP related articles
- Continuous updates based on the WP development
- Automatic upgrades (Plugins, themes etc...).
Along with being extremely fast in resolving the hosting issues, support team also provides some expert WordPress support along with:
- Support team special for WP
- WordPress installations
- 24 / 7 professional customer service
- Excellent response time
- 99 % uptime guarantee
- 100 % customer satisfaction
Contact
CPWebHosting
Jim Partner
888-237-2521
www.cpwebhosting.com

Contact