Physicians Immediate Care LLC Selects Practice Velocity® as Its Provider of Electronic Medical Records (EMR) and Practice Management Software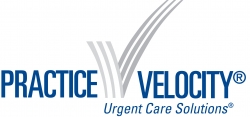 Machesney Park, IL, August 08, 2012 --(
PR.com
)-- Physicians Immediate Care LLC has selected Practice Velocity's Electronic Medical Record (EMR) and Practice Management software systems for the 20 urgent care clinics it manages that operate under the trade name "Physicians Immediate Care." The announcement of the selection of Practice Velocity's VelociDoc® EMR and practice management software (PVM) systems was made by Physicians Immediate Care LLC's new president and chief executive officer, Stanley B. Blaylock.
"We selected Practice Velocity for the Physicians Immediate Care clinics because of its excellent software functionality and its strong experience in multi-site, multi-state urgent care operations," said Blaylock. "We look forward to a collaborative and mutually beneficial relationship with Practice Velocity as the Physicians Immediate Care brand adds more conveniently-located centers throughout the Midwest."
David Stern, MD, President and Chief Executive Officer of Practice Velocity, has had a long relationship with the Physicians Immediate Care brand and has recently divested 100% of his ownership in all of the clinics operated under the brand. Stern has sole operational control over Practice Velocity, LLC.
"We are delighted to continue serving the software needs of the Physicians Immediate Care clinics," said Stern. "Physicians Immediate Care is well-positioned to become one of the largest brands of urgent care centers in the Midwest. We are excited to support their technology needs as they grow."
About Practice Velocity, LLC
Practice Velocity empowers physicians practicing in urgent care centers and occupational clinics to gain efficiencies by providing leading-edge medical software solutions, including their VelociDoc® EMR and PVM practice management. Founded in 2002 by experienced urgent care physicians working together to design a software solution for urgent care centers after discovering there were no solutions that catered to the specific needs of urgent care practices. A decade later, Practice Velocity is now the leading provider of software solutions to urgent care clinics, serving over 800 centers in 49 states. Interested urgent care professionals should call Kathy Holcomb at 815-986-1622 or go online to
schedule an urgent care EMR web demo
.
About Physicians Immediate Care
The Physicians Immediate Care brand was founded in 1987 to bring convenient and affordable care to communities in Illinois. Today, Physicians Immediate Care clinics offer urgent care and occupational medicine services at 20 locations in Illinois, Nebraska and Oklahoma. Most care centers are open 7 days a week, on average 10 to 12 hours a day, to treat non-life threatening illnesses and injuries without an appointment. Physicians Immediate Care clinics offer a wide range of services including digital x-rays, lab work, physicals, immunizations, fracture care and minor surgical procedures. For locations and services, visit www.physiciansimmediatecare.com.
Media Contact: Cindy Donohoe, 779-221-2199, cdonohoe@physiciansimmediatecare.com
Contact
Practice Velocity
Kathy Holcomb
815-986-1622
www.practicevelocity.com

Contact