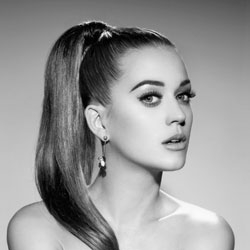 Los Angeles, CA, September 20, 2012 --(
PR.com
)-- AIDS Research Alliance (ARA) today announced that singer Katy Perry has chosen to support AIDS Research Alliance in the 2012 Chase Community Giving voting contest.
"AIDS Research Alliance is thrilled to have Katy Perry, along with Emmy-Award winning actor LeVar Burton and Clippers basketball player Ryan Hollins, support our cause," said Carolyn Carlburg, CEO of ARA. "With these celebrities' help, we can reach more people, and get our message – that an HIV cure is urgently needed – to a broad and engaged audience."
On September 17th, Perry tweeted for AIDS Research Alliance, encouraging her over 26 million followers to vote for the organization. Her support increases ARA's chances of winning a portion of the $5 million in grants Chase awards.
Perry tweeted: "Countdown is on! Help AIDS Research Alliance win $250k to find the cure for AIDS. VOTE! http://bit.ly/VoteARA."
AIDS Research Alliance helped to make HIV/AIDS treatable, but 8,000 people still die of AIDS every day, while millions more with HIV may lose a third of their life spans. As an independent research organization, AIDS Research Alliance has moved the science forward, contributing to the approval of half of today's HIV/AIDS treatments. Now, AIDS Research Alliance is dedicated to finding a cure, and is conducting research on its drug candidate – prostratin.
Chase Community Giving awards a total of $5 million in grants to the organizations that receive the most votes in the Facebook-based contest. If AIDS Research Alliance wins a portion of the Chase grants, it will direct those funds towards advancing its prostratin research.
Katy Perry first gained recognition with the release of her first mainstream album, One of the Boys in 2008, which spawned three Billboard Hot 100 top-ten songs—"I Kissed A Girl", "Hot n Cold" and "Waking Up In Vegas." In 2010, Perry released her third studio album, Teenage Dream (2010), which topped the Billboard 200 chart, and spawned five number one singles—"California Gurls", "Teenage Dream", "Firework", "E.T." and "Last Friday Night (T.G.I.F.)." Perry is the only artist to spend over 52 consecutive weeks in the top ten of the Billboard Hot 100, and has since extended this to 69 weeks. As of 2012, Perry has been nominated for eight Grammy Awards, including Album of the Year (Teenage Dream) and Record of the Year ("Firework").
AIDS Research Alliance is a nonprofit, medical research organization dedicated to finding a cure for AIDS. Since 1989, AIDS Research Alliance has conducted clinical trials leading to the approval of half of today's HIV/AIDS treatments. Its current research targeting latent HIV reservoirs, including the development of prostratin, will bring the world closer to a cure. AIDS Research Alliance is also at the forefront of infection prevention as a member of the federal HIV Vaccine Trials Network. Free from political or profit motives, AIDS Research Alliance offers clinical trial volunteers access to the next generation of HIV/AIDS treatments and vaccines at its world-class clinic in downtown Los Angeles, and in this way, pursues all pathways to the worldwide eradication of HIV/AIDS. For more information, visit
www.aidsresearch.org
.