Texas Self Storage Association Welcomes Steve Ford at Annual Convention in San Antonio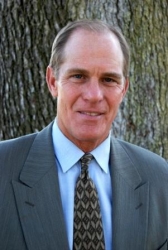 Round Rock, TX, August 31, 2012 --(
PR.com
)-- The Texas Self Storage Association (TSSA) is holding its annual convention and trade show on October 14-16 in San Antonio. The keynote speaker for this convergence of the Texas self storage industry will be Steve Ford. The son of former President Gerald R. Ford and Betty Ford, Steve Ford has successfully negotiated the bumpy road from the White House to a successful 20 year career as an actor in Hollywood.
A teenager when his father assumed the reins of the presidency from Richard Nixon, Ford left the White House at age 18 to pursue his dream of being a cowboy on cattle ranches out west, followed closely by his 10 secret service agents. He later went on to a successful acting career, appearing in over 30 movies including Contact, Armageddon, Starship Troopers, Black Hawk Down, and playing Meg Ryan's boyfriend in When Harry Met Sally. Ford also appeared for six years on the Emmy Award-winning daytime drama The Young and the Restless, was host of the NBC show Secret Service, and has had many guest roles on shows such as JAG, Dr. Quinn and Suddenly Susan.
As a speaker, Ford shares a broad range of inspirational stories, including how the family dealt with Betty Ford's battles with alcoholism and breast cancer, his own successful fight overcoming alcoholism, and the Nixon pardon. He also will offer humorous anecdotes regarding his 10 Secret Service Agents, and provides firsthand details about life on set of some of Hollywood's biggest movies.
The convention kicks off on Sunday, October 14 with a charity Texas Hold 'Em Poker Tournament benefiting the Shriners Childrens Burn Hospital in Galveston. A live and silent auction continues throughout the convention adding to the charitable fundraising efforts. Education sessions start on Monday, October 15 and will address finance and development issues, operations and management, sales and marketing, with a dedicated focus on innovation and technology. The lineup of speakers and special presentations has been selected to provide information to those new to the industry as well as veteran operators.
Those interested in attending may register online at
www.txssa.org
or by calling 888-259-4902. Anyone interested can attend all or part of the convention. Complete session descriptions and schedule of events are also available on the Association's website.
The Texas Self Storage Association was established in 1986 and is a non-profit trade association dedicated to enhancing the quality of the self-storage industry in Texas. The Association provides opportunities for member to increase their knowledge of the self-storage industry through education, research, discussion and exchange of information.
For More Information: Texas Self Storage Association –
www.txssa.org
Contact
Texas Self Storage Association
Silvia Pendleton
512-374-9089
www.txssa.org
888-259-4902

Contact