ESS Data Recovery Warns New iPhone Owners to Back Up Data
Apple's iPhone is bound to sell well when released today, but a prominent data recovery company warns that the device is not indestructible.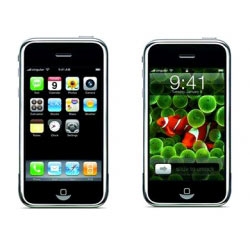 St. Louis, MO, June 29, 2007 --(
PR.com
)-- ESS Data Recovery has announced today that existing flash recovery techniques will be able to extract data off of damaged iPhones.
"We currently have technology in place to retrieve the data from an iPhone even if nothing is left but the chips," said engineer Ben Carmitchel.
Apple's iPhone stores data in a form of flash media that doesn't require a battery to hold information, and is likely to use HFS+ formatting, making data recovery fairly easy.
The release of the iPhone has already created a tremendous fervor, both in the tech community and the general consumer market.
"They're absolutely awesome," says Carmitchel. "The technology involved is going to blow people away, but buyers should remember that their iPhones aren't indestructible."
The best way to protect the information on an iPhone is to back it up to another computer, either by simply copying files or by purchasing software designed for the task. Special care should be taken to protect the iPhone from obvious hazards such as excessive sunlight, moisture, or physical shock.
ESS Data Recovery, Inc., a world leader in data recovery services, has recovered data for over a decade from hard drives, flash media, and every model of iPod that has been released - including some iPods that arrived duct-taped together, dropped in buckets of water, and in one case, filled with sand.
"Users will always find creative ways to damage expensive electronics, but in every case, we do everything possible to get their files back to them quickly and affordably," Carmitchel said.
###
Contact
ESS Data Recovery, Inc.
John Krane
1-800-237-4200
www.essdatarecovery.com
Ph. 618.654.3553 ext. 241

Contact