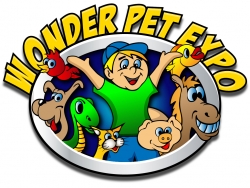 Dallas, TX, September 19, 2012 --(
PR.com
)-- Award-winning petblogger, Preston Speaks and nationally renowned DogTipper.com publishers, Paris Permenter and John Bigley will do stage presentations and book signings. The husband-wife team will also debut their highly anticipated children's coloring book. The Dallas Police Department will amaze the crowd with their K-9 Demos and pet experts will share exclusive tips on training. The crowd will be wowed by Paws for Applause Dog Agility, a locally owned business in the Dallas area. Paws for Applause Dog Agility will be performing all day.
Pets are allowed on a fixed lead with proof of age-appropriate vaccinations.
The Wonder Paws Raceway will host The Bonzi and Pinky Show. These dressed up dogs will race to educate with their car driving skills, children selected from the crowd will race with them. Bonzi is a survivor of animal abuse, while Pinky was rescued from a puppy mill. Their "race to educate" show is certainly a must see as children learn the love and compassion of animals.
"Wonder Pet Expos aim to make future generations aware of the love and compassion of animals when properly cared for, while offering the best in pet products and services," says Kathy Hulin, founder of Wonder Pet Expos. "Wonder Pet Expo is proud to bring our event to the DFW Metropolitan area, where cities of pet lovers join together for animals in need and treat their four-legged friends like family members!"
Pet Vaxs will be on hand offering low-cost vaccinations and Kaufman County Animal Awareness Project will be offering discounted micro-chipping. Pet owners can pamper their loved ones with free "PAW-dicures," which will compliment the ones who enter the "Most PAWsome Pet" Pageant, which will be judged in multiple categories. Attendees can also sign up for incredible prizes, drawings and raffles.
Exhibitors include, Paradise 4 Paws, Camp Bow Wow, Pet-Peeps.com, Invisible Fence of Dallas, Lolly Paws Dog Bakery, and various area rescues. Adoptable dogs will also be available in the Wonder Paws Rescue Arena and Derby Doggie Races will be hosted at the event also. Registration for the races can be done at the event. These races are people and pet friendly.
Dallas Market Hall is located at 2200 Stemmons Freeway Dallas, Texas 75207. For an event schedule and more information, please visit wonderpetexpodallas.com or ttheir Facebook page at Facebook.com/wonderpetexpo and Twitter page at Twitter.com/wonderpetexpo.
To schedule interviews before and/or during the event, contact Erica at (210) 201-3976 or Jem@wonderpetexpo.com.
About Wonder Pet Expos:
A first time event in Dallas. Wonder Pet Expos plan to host annual pet events in Texas and Arizona. More than 5900 people attended Wonder Pet Expo Phoenix in September 2011 and approximately the same amount at our Pet Expo in Houston. We anticipate large crowds at our Dallas Wonder Pet Expo also.