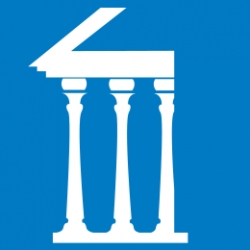 New York, NY, September 21, 2012 --(
PR.com
)-- Revelation. Progression. Change. These are made possible because of our world's educators and they are just a few of the reasons why Lawline.com plans to recognize their efforts. The "Furthered 40" will acknowledge profound professionals dedicated to furthering the education of their profession.
Nominated by colleagues, the "Furthered 40" will exemplify excellence in professional education across all platforms and enable us to truly appreciate the contributions of these committed professionals. These nominations will be an example of the endless time and energy donated to mentoring, teaching and bettering our community.
Open to nominations across the country, the "Furthered 40' will be announced at Lawline.com's Lawconomy 2012 event on October 17. All nominees will be granted a free seat to the event, featuring keynote speaker, Ben Stein.
Along with presentations by Roger Arnold, Chief economist for ALM advisors, and Bart Basi, business law specialist, Lawconomy 2012 will cover the economic issues and trends acknowledged this election year.
Polls for the "Furthered 40" will open Wednesday, September 19 and will remain open until October 3. For more information or to vote, please visit
www.lawline.com/furthered40
.
About Lawline.com
Headquartered in the Financial District of downtown Manhattan, Lawline.com is a national Online Continuing Education (CE) provider. With millions of courses viewed, Lawline.com's 35 employees cater to attorneys, accountants and other professionals across the country.
Lawline.com has received multiple awards in recognition of its company culture. Notably, Crain's named Lawline.com the #21 Best Places to Work in New York City and New York Enterprise Report awarded Lawline.com with Best Practices in Human Resources and Leadership. Its success has also been featured in The Wall Street Journal, Inc., Entrepreneur, & Forbes.com.
Stephanie Paeprer
Phone: 646.448.3280
Stephanie.Paeprer@Lawline.com