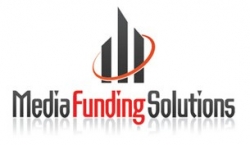 Las Vegas, NV, October 10, 2012 --(
PR.com
)-- Media Funding Solutions who provides alternative finance and venture capital funding for large scale national advertising campaigns serves qualified retail distributed and direct response product manufactures with the advertising investment needed to drive sales and increase profitability.
The increased funding commitment is being made available across all programs offered by Media Funding Solutions including:
•Advertising Venture Capital
•Advertising for Stock Financing
•Cross-Purchase Ad Financing
•Retail Chain Product Placement Ad Financing
•Revolving Ad Purchase Credit Lines
Company President, Jay Greenlees, also stated that the funding is being made available utilizing all major forms of media placements coordinated through Media Funding Solutions to meet the advertising objectives of a product launch or continued retail support including Spot Television, Newspapers, Magazines, Radio, Out of Home and Internet campaigns.
Company CMO, Marc Hatch added that with lending from traditional debt based sources at an all time low and the venture capital markets becoming more restrictive and prohibitively expensive many company owners are exploring equity based financing pledging ownership in their company in exchange for the needed cash infusion to fuel advertising and marketing campaigns. Giving up a major percentage of ones company to secure needed financing is not always an appealing scenario. They offer a solution to this challenge providing the capital and advertising expertise needed to fund the media campaigns required to propel a brand forward and do so without requiring a substantial percentage of the brand itself .