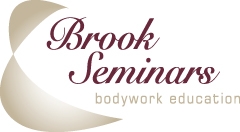 Wantagh, NY, October 11, 2012 --(
PR.com
)-- The new marjoriebrookseminars.com showcases the new freshly branded logo, information about the compelling company and founder Marjorie Brook, newly named seminar workshops, trusted resources and partners, how to host your own seminar and more with just a click.
"Marjorie truly has a unique ability. She has taken her field to a far higher level than anything I have ever been exposed to before or since. Marjorie's particular strength is in reading her clients and communicating with them in a way that is always crystal clear even when the topic is complex and difficult. I consider Marjorie a very rare talent indeed." - Dave Woynarowski, MD., Author of The Immortality Edge
The new Brook Seminars website was thoughtfully designed in the same vein, to deliver immersive and effortless experience to her vast audience. The brand's signature service, new revamped classes and new pulsating curriculum, and health industry information are displayed with distinct excellence. Key features of marjoriebrookseminars.com include:
· New Classes and Courses. With courses like "Your Left …No Your other Left!" and "The Whole Picture" you are sure to be on the edge of your seat with these divine courses. Marjorie Brook's classes and courses will leave you wanting more yet you will leaving with a heavy relief lifted from your shoulders with the knowledge you will walk away with.
· Ease of Information. The luminous layout of the new website was made with the viewer in mind. Comfort, ease, and accessibility.
· Wholistic Toolbox. Share. Learn. Inquire. A toolbox created to provide a central hub of information shared amongst the community of individuals from Doctors, to Physical & Massage Therapists, to Athletic & Personal Trainers, to person(s) dealing with any particular issue.
· Blog Feature. The blogging platform has been designed to entertain, educate, and inform by embracing the reader through life experiences and the sharing of unique insights.
· Certification Available. The STRAIT Method™ and The ITS™ certifications are exclusively available to Healthcare Professions, and Personal Trainers.
· Speaking Series. Marjorie Brook spends time educating her healing audience on the importance of their bodies and enhances their understanding of both their physical and emotional intelligence.
· E-Commerce is king. The luxury of instant gratification is increased by the simplicity of online purchases with a click. Marjorie Brook has carefully outlined products and manuals just for her audience to boost health advancement and healing.
"Marjorie is an inspiration. She is dedicated to serving her clients and students with both integrity and excellence. The only thing that exceeds her knowledge is her desire and ability to communicate to help her students learn."
- Sarah Young, M.S., Massage Therapist, Detroit, Michigan
Marjorie Brook, a leading expert as a massage therapist, author, and international educator provides personalized, informative and comprehensive continuing education courses in The STRAIT Method™, The ITS™, Proprioception & Body Mechanics, and a Client Communications Course for health practitioners and their clients.
Read more about her here.
Ms. Brook has blazed a path and teaches seminars throughout the world. Brook's has developed a series of comprehensive guides which have been adopted by a multitude of health-care practitioners and health-oriented individuals all over the world. She has appeared in magazines such as Massage Today, American Fitness, and Massage World. She has also conducted live interviews with numerous radio blogs.
In 2012 and 2013, Marjorie Brook Seminars will continue to evolve with more valuable health information to feed the healthy mind of health professionals right down to the person (s) yearning for a remedy. For more information about Marjorie Brook Seminars and to see the new site, visit
http://www.marjoriebrookseminars.com
and follow Marjorie Brook Seminars on Twitter, Facebook, and LinkedIn.