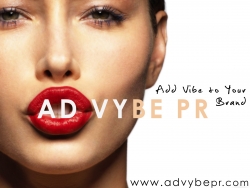 Charlotte, NC, October 14, 2012 --(
PR.com
)-- Almost 4-yrs after uprooting her family and relocating to Charlotte, North Carolina. Ms. Lawrence a Marquette University graduate, former real estate professional and single-parent mother of two has yet to call Charlotte, home.
As an entrepreneur for over 18 years Ms. Lawrence explains her transition to Charlotte as, "a serious culture shock."
In 2011, Ms. Lawrence suffered a huge financial hardship with very little support in Charlotte, depleting her savings, her family was faced with losing everything. However, in the end it was her faith in God, that would not allow her to give up.
"As a woman of grace and resilience, my mother is a fighter," stated her daughter.
After leaving the bank on May 2011, she arrived at home where she unpacked her college degrees and awards. The only thing that would save her family from homelessness, was her former education and vocational calling.
One year and three months later, AD VYBE's official launch is here: www.advybepr.com, www.advybemedia.com, and www.advybemag.com. The company has reached a break-even point in Q3 of 2012 and has been recognized as a featured exposure opportunity.
Lawrence, CEO & Publicist, "We have been able to cost-effectively & efficiently promote this year with a very small creative management team. We offer our public relations and social media PR management at a very competitive price to give all artists, small business owners, independent consultants, producers, fashion designers & book authors an equal opportunity to receive maximum exposure all over the world wide web."
It's amazing what can be accomplished with one publicist, one editor, and just a few interns. Not only are they providing a valuable service to rising artists and businesses but they are also creating opportunities for students to learn the ways of creative writing, publishing, and how social media marketing plays a tremendous role in managing a successful brand awareness campaigns in the 21st Century.
ADVYBE is a boutique mass communication company established in 2011 to help provide access to those in search of advanced media coverage, using the following: public relations, social media management, viral campaigns, brand development, outsourcing media support, product placement project management, and crisis management. We're known for big ideas, smart, resourceful programs, and people that deliver game-changing results.
A results-driven communications firm, ADVYBE attributes its success to the relationships they have with members of the media, including reporters, columnists, editors, bookers and producers, daily newspapers, magazines, consumer publications, business publications, wire news services, bloggers, new media outlets, radio and international media.
ADVYBE is a creative, smart, and engaging PR agency, with intimate relationships far beyond media, including government entities, celebrities, and influencers that can increase our clients' return on engagement and marketing investment.
ADVYBE's principals are practical professionals, so there's no fluff when it comes to their views as to where the company is today, and where they see themselves evolving, "As a leading brand we seek to become a household name," stated Ms. Lawrence. ADVYBE's approach is very traditional, by building relationships with networks, freelancers, emerging artists, government officials, publishers, editors, journalists, motivated consumers, music labels, producers, and the like, the company plans to be a central part of mass media's chronicle.
Ms. Lawrence couldn't accentuate more that signing up with ADVYBEPR.com was the key to matching the appropriate client base with her promotional services and has made the venture a complete success.