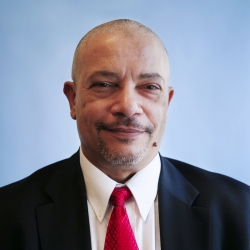 New York, NY, October 18, 2012 --(
PR.com
)-- Dr. Mohammed Ettouney, a principal of Weidlinger Associates, Inc., will address the Resilient Buildings Workshop "Integrating Materials, Systems, Resilience, and Sustainability" at the National Building Museum in Washington, DC. The workshop, sponsored by the Concrete Joint Sustainability Initiative and hosted by the U.S. Department of Homeland Security (USDHS), the National Institute of Building Science (NIBS), and the National Building Museum, will take place October 18, 2012, from 8:30 a.m. to 4:00 p.m. Ettouney, who helped organize the event, will also moderate portions of the workshop.
Ettouney's presentation, "Advances in Computations for Risk Management and Resilience of Buildings," will showcase Integrated Rapid Visual Screening/Interagency Security Committee (IRVS/ISC), a computational tool that can be used by facility managers, engineers, architects, security personnel, first responders, and other stakeholders to automate the process of decision making for facilities subjected to manmade and natural disasters. Ettouney developed the tool in conjunction with NIBS and the USDHS Science and Technology Directorate Infrastructure Protection and Disaster Management Division.
IRVS/ISC uses a simple, software-manageable algorithm to simulate the rigorous Interagency Security Committee risk-management process, providing numerous sets of alternative mitigation strategies. The tool addresses "whether to" and "how to" criteria for risk assessment, treatment, acceptance, monitoring, and communication, delivering functionality that was not previously available.
The Resilient Buildings Workshop is a joint effort of the public and private sectors of the construction industry, intended to educate building professionals on the role of resilient, high-performance structures in achieving sustainable communities. A number of professionals in the field of structural resilience and sustainability will speak at the event.
Other scheduled speakers include:
Blaine Brownell, Professor of Sustainable Design, University of Minnesota
Roger Grant, Program Director, National Institute of Building Sciences
Henry Green, President, National Institute of Building Sciences
Earle Kennett, Chief Operating Officer, National Institute of Building Sciences
Mila Kennett, Science and Technology Program Manager, Department of Homeland Security
Lionel Lemay, Senior Vice President of Sustainable Development, National Ready Mixed Concrete Association
Terry Ryan, Program Manager, Raytheon UTD
John Sullivan, President and Consultant, JJSFIM Consulting
The Concrete Joint Sustainability Initiative, founded in the spring of 2009, is a coalition of more than 20 industry associations representing companies that make or maintain concrete structures and concentrating on the sustainable development of such structures. Members of the initiative share the goal of educating themselves and others about the role of concrete in sustainable development.
Dr. Mohammed Ettouney received the American Society of Civil Engineers' Homer Gage Balcom Award (a lifetime achievement honor named for the engineer of the Empire State Building) in June 2008. He was recently designated a Distinguished Member of the American Society of Civil Engineers (ASCE) and is a fellow of its Architectural Engineering Institute (AEI). He is currently a member or chair of several committees of AEI, the American Society for Nondestructive Testing (ASNT), and the Structural Engineering Institute (SEI), also sponsored by ASCE. Ettouney is a licensed professional engineer and has been with Weidlinger Associates since 1984. He has a BS in civil engineering (1969), an MS in structural engineering (1972) from Cairo University, an ScD in structural mechanics from the Massachusetts Institute of Technology (1976), and an MBA from Long Island University (1980). Ettouney is the coauthor, with Dr. Sreenivas Alampalli of the New York State Department of Transportation, of Infrastructure Health in Civil Engineering, a two-volume technical treatise that defines the agenda for a holistic approach to infrastructure design, inspection, maintenance, repair, and decision making.
Weidlinger Associates, Inc., is a 300-person structural engineering firm that designs and rehabilitates buildings, bridges, and infrastructure and provides special services in applied science, forensics, and physical security. The firm, which celebrated its 60th year in 2009, is recognized worldwide for its innovative and practical design solutions and for its long-term commitment to advancing the state of the art in engineering. Headquartered in New York City, the firm has branch offices in the United States and the United Kingdom. For more information, please see www.wai.com.
Contact: Lynn Trono, ltrono@lakpr.com