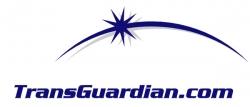 Los Angeles, CA, November 06, 2012 --(
PR.com
)-- TransGuardian
www.transguardian.com
is pleased to announce that its transit insurance policy, arranged by Wells Fargo Insurance Services, will be underwritten by Munich Re for its new policy year (November 2012 through October 2013).
"Our coverage continues to insure up to $150,000 per parcel on the same terms and conditions on which our clients have come to depend," said Madlene Moseley, TransGuardian's COO. "Wells Fargo is issuing all new loss payee certificates and is a powerful partner in ensuring that the transition protects each and every one of our clients seamlessly."
"TransGuardian's outstanding record of pro-active risk management attracted a number of excellent underwriter bids this year," said Scott Fuhrman, Vice President of Wells Fargo Insurance Services. "In the end, we felt that Munich Re was best able to maintain the many advantages of TransGuardian's service offerings, while adding features to support some exciting new planned services. Since the Munich Re underwriter for TransGuardian is right here in Southern California, we also felt this was the right match between a multi-national A-rated company and local tactical access."
Founded in 1880, Munich Re stands for exceptional solution-based expertise, consistent risk management, financial stability and client proximity. In financial year 2011, the Munich Re Group achieved a profit of €0.71bn ($919 million) on premium income of around €50 billion ($65 billion). It operates in all lines of insurance, with around 47,000 employees throughout the world. The Group's worldwide assets are €202 billion ($261 billion).
"As we roll out a whole new range of exciting projects and services, we remain consistently attentive to mitigating risk," said Jim Moseley, TransGuardian's President/CEO. "That means preventing losses, recovering lost parcels, investigating claims dynamically, and working closely with our broker and underwriter. It's been a hugely winning combination so far, and, with Munich Re, we're looking forward to continued expansion and success."