RLM and Bergen Logistics Team to Advance ERP - 3PL Software Integration
Extensive joint development work has produced a powerful integration solution that automates the flow of information between the business system and outsourced warehouse and logistics services; driving greater speed, accuracy, and profits for apparel and fashion retailers, brands, and their supply chains.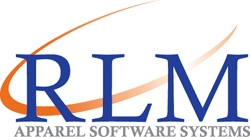 Lyndhurst, NJ, November 12, 2012 --(
PR.com
)-- RLM Apparel Software Systems Inc. and Bergen Logistics Corp are pleased to announce completion of an extensive joint development project that significantly advances the capabilities and benefits available to fashion retailers, brands, and manufacturers through integration of their enterprise software (ERP) and outsources third-party logistics (3PL) services. A result of significant financial and time investments, the new integration seamlessly connects the RLM FashionManager™ Enterprise Solution (ERP) and the Bergen Warehouse Management System (WMS) to automate supply chain, warehousing, distribution and other mission-critical processes.
According to RLM Vice President Andy Lynn, "With so many fashion companies embracing the benefits of 3PL services, we saw an opportunity to create a more powerful link between their core business systems and outsourced warehouse services. By combining the expertise and resources of Bergen and RLM, we have truly raised the bar for management and control in this all-important area of operations. With the high level of integration we now offer, our clients can streamline the flow of information and significantly improving their visibility into the shipping, inventory, and delivery status of their goods."
To better manage inbound goods expectations and improve receiving accuracy, the integration enables FashionManager to automatically provide real-time updates based on Advance Shipping Notices (ASN) provided by product suppliers. Product management within the warehouse is improved when the ERP system automatically shares pick tickets, warehouse location, UPS account, billing type, and other key information with the Bergen software. After goods are shipped, the information flows back to ERP and invoices and ASNs are automatically generated and sent to the retailer. The integration also provides automated tools to improve management and restocking of product returns; while meeting the needs of multi-channel sales and distribution models.
"We are very pleased with the results of this collaboration with RLM," noted Bergen Logistics CEO Ron Roman. "RLM came into the project with the knowledge of what and how information needed to flow between the systems. Together both companies were able to develop a very powerful integration solution much quicker than otherwise possible. The result is an elegant solution that will drive competitive advantages for our current and future joint customers. "
About Bergen Shippers/Bergen Logistics
Since being founded in 1998 as an apparel fulfillment specialist, Bergen Logistics has expanded its footprint to comprise a broad range of services, industries, and geographic reach. Today, the company provides leading-edge order fulfillment, public warehousing, and logistic services around the globe. Utilizing state-of-the-industry computer systems, auto conveyor sorting, and garments-on-hangar handling capabilities, Bergen processes orders quickly and efficiently for both e-commerce fulfillment and traditional business-to-business distribution. Clients benefit from Bergen's exclusive web-based warehouse management system to quickly and easily view real-time pick ticket status, receiving status, and inventory levels on-demand. Bergen's expert staff and efficient quality control systems ensure unsurpassed service to large and small clients anywhere in the world. For more information, visit: http://www.bergenlogistics.com.
About RLM Apparel Software Systems
RLM Apparel Software is a leading provider of modular, end-to-end business software solutions designed specifically to address the needs of global fashion retailers, brands, and manufacturers. Over its 30 year history, RLM has enabled many of the largest and most innovative apparel, footwear, accessories and related companies to reach their full potential by accelerating performance, increasing efficiency, reducing costs, and streamlining business processes across the entire concept-to-consumer product lifecycle.
RLM's category-spanning enterprise software solutions comprise capabilities typically found separately in enterprise resource planning (ERP), product lifecycle management (PLM), supply chain management (SCM), warehouse management systems (WMS), salesforce automation (SFA), and e-commerce systems (B2B/B2C). RLM solutions are available in either a traditional on-premise deployment or as a hosted cloud subscription model.
RLM clients include Alexander Wang, Blowfish Malibu, Donna Karan, Halston, John Varvatos, Jordache Enterprises, Magaschoni, Michael Kors, The Row, Tory Burch, US Polo Association, and other leading apparel, footwear, and accessories companies. For more information, visit http://www.ronlynn.com.
FashionManager is a trademark of RLM Apparel Software Inc.
Contact
RLM Apparel Software Systems
Andy Lynn
(201) 531-5959
www.ronlynn.com

Contact