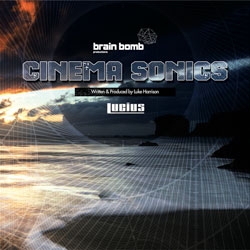 Oxforshire, United Kingdom, December 12, 2012 --(
PR.com
)-- It's been 3 years since the magic of Luke Harrison AKA Lucius released, The Downbeat Mysteries mastered by Pink Floyds grammy award winning engineer, so there is a justified sense of expectation on what Luke Harrison has in store for us this time around.
www.tunecore.com/music/lucius
Techfist commented ..."Cinema Sonics Ambient Works format is rhythmic & emotive, takes the audience on a full audio spectrum experience that is atmospheric, deep, sinister, dark, euphoric, spacey, cerebral, nostalgic and downright artistic in nature and delivery."
James Bond commented ... "Using the extensive experience in themed epic sound projects, Lucius draws together a diverse, interesting and often surprising collection of moods and sounds. Lucius has been long time pioneer of brave new productions not aimed at the pop culture but those seeking repertoire that notably takes you away into your own thoughts and memories and sometimes off to other realms and experiences."
Al D commented ... "The whole mix is haunting, beautiful, subtle and at times shamanic. There is a real emotive experience as the album builds up to the intense moments of bliss and then drifts away into serene interludes and lingers for a moment in tense darkness.As the album progresses you can hear first hand what influences come through and have inspired the Lucius sound, KLF, Orb, Orbital, DJ Shadow, Cold Cut, Kruder & Dorfmeister, Cinematic Orchestra, Air, DJ Food, David Holmes to name a few."
elemental.tm commented ..."All tracks are weaved together with intricate detail, Lucius programming and mixing is standing out, and this time I am informed the entire production was engineered, produced and mastered at Lucius designed and built studio which has been built up over the years to give the best results possible. There is a breadth of music on offer from the album, something that will satisfy a broad spectrum of new interest, and should please the already large following that Lucius has accumulated over the years"
www.jango.com/music/Lucius