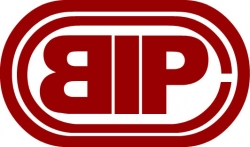 San Diego, CA, December 21, 2012 --(
PR.com
)-- Barbachano International, Inc. (BIP) is celebrating this month its 20 year anniversary as a leading international executive search firm. Founded in 1992 by Berenice Barbachano to help multi-national companies cope with their recruitment needs and human resource issues in Mexico and Latin America. As the clients' human capital needs grew not only in Mexico and South America but also in the United States, new solutions were introduced to satisfy their needs.
BIP has evolved from a one woman enterprise working out of her home to a thriving business with an international scope serving as a trusted advisor to many Fortune 500 clients and Global leaders, providing unparalleled recruiting solutions. Fernando Ortiz-Barbachano, President of BIP, has seen the company grow and evolve over the years, especially in the last 6 years. In the past 10 years BIP has more than doubled its revenue, aggressively expanded its blue print to provide executive search services around the globe in all continents through its partnership with NPA, worked with over 250 of the world's leading companies, and embarked on exclusive Mexico representation of one of the world's most prestigious outplacement consultancies - Challenger Gray & Christmas. Barbachano International is headquartered in San Diego, California and also has office representation in Tijuana, Baja California, and Mexico City.
Their reach is global and includes North and South America, Europe, and Asia/Pacific.
"We are proud to celebrate 20 years of growth and service excellence to our customers," said BIP President Fernando Ortiz-Barbachano." Our continued success is a direct result of our talented and dedicated staff. It's been an incredible experience steering this companies' growth over the years and I look forward to what I know will be a very successful future."
BIP is a privately owned firm and leader in Human Capital Solutions in the Americas, offering Executive Search Solutions, Interim Management services and HR Consulting in Mexico, the United States and Latin America. The Executive Search division specializes in recruiting top and mid-level management, as well as professional non-management specialists for direct hire for assignments in Mexico, the United States and Latin America. BIP specializes in the Manufacturing, Automotive, Aerospace, Medical Devices, High Technology, Electronics, Telecom, Software, and Consumer Packaged Goods Industries, to name just a few. BIP's staff is comprised of highly experienced associates that are Certified Personnel Consultants and industry leaders.