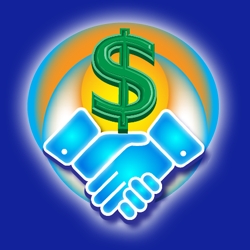 Boston, MA, February 12, 2013 --(
PR.com
)-- While not everyone has been completely happy with the launch of Windows 8,
super affiliates
for Boost Software are seeing the latest version of Windows as both an expansion of their market, and a problem to be leveraged.
That's because Microsoft recently released figures that it has authorized 60 million licenses for the Windows 8 operating system. In addition, data bigwigs Gartner Research and IDC said at CES in Las Vegas that they expect another 350 million computers to ship with this latest version of Windows in 2013.
Boost Software's two major products - DriverBoost and PC HealthBoost - were upgraded to be compatible with Windows 8 in January. These two products help computer owners fix problems common to all Windows computers - problems that are often exacerbated with an upgrade to a newer operating system.
The software company was started by two men known in their industry as "super affiliates," Peter Dunbar and Amit Mehta. They decided to open their software company to affiliates in 2012, offering personal assistance and cash bonuses to get and keep old hands and rising stars of the online affiliate industry. The company recently hired performance marketer Brock Bourne as its affiliate sales manager.
"Windows 8 is giving our affiliates lots of opportunities to make sales," says Bourne. "It's no secret that people are having problems with the new Windows, especially when it comes to hardware drivers. That's where our software DriverBoost can help."
The company's DriverBoost software helps PC owners update their hardware drivers, which are small bits of code that allow component hardware to communicate with the operating system. Many Windows 8 users have experienced problems with driver compatibility, leaving them with useless hardware and, on occasion, useless computers.
While all applications available on Windows 7 are theoretically usable on Windows 8, the driver protocol has changed slightly, which can make for some weird backwards-compatibility issues. This is true for users' current hardware, as well as any other hardware they may purchase. This means anything created or sold before Windows 8 came out or without advance knowledge of how Windows 8 works. In other words, most of your current hardware could experience compatibility problems.
The team at Boost Software believes that many of these users would welcome a program that will fix their problems for them—if only they knew it existed. Sales of the company's DriverBoost find-and-repair program have proven them correct ever since it was released in 2010.
Boost Software's
affiliate program
offers generous 75% commissions on a $29.97 price point on its two offerings, PC HealthBoost and DriverBoost. In addition, Boost is offering cash bonuses on each net sale, for net sales volume as low as 100 in a calendar month. Bonuses range from $2 per sale for affiliates with 100 or more net sales in a calendar month, all the way to $5 per sale on net sales of 10,001+ per month.
In addition, the company's founders have pledged their personal assistance to any affiliate who reaches 50 sales a day for 30 consecutive days. Their goal for this assistance is to bring those affiliates to 100-400 sales every day.
DriverBoost has also developed StartupBoost to help users control which applications will boot upon startup. This one is especially important since the new Windows interface lacks even a start button, and can make it difficult for users to control exactly what is going on with their computer.
Affiliates and others interested in the Boost Software affiliate program can learn more at
http://BoostAffiliates.com
. Or to download the most recent version of DriverBoost, visit www.DriverBoost.com.