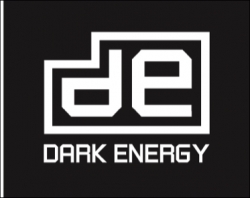 Salt Lake City, UT, February 14, 2013 --(
PR.com
)-- Have you ever dropped a call or had to call someone back because of a dying battery? Ever gone hunting for a power outlet in an airport, conference room, or classroom to charge a phone or tablet? If you're one of the two billion mobile device users on the planet, the answer is most likely yes – and the solution to these problems, a compact powerful portable charger, is what you've been waiting for.
The founders of Dark Energy (
mydarkenergy.com
), Garrett Aida and William Lam, were looking for a solution. And its what drove them to start Dark Energy, a consumer electronics and technology company formed to address the energy needs of the mobile generation. Their first product, the Reservoir, an 8000 mAh portable charger, carries enough power to charge your phone for about a week, and is no bigger than your average smart phone.
As avid users of mobile devices, Garrett and William know firsthand the challenges that such dependence on "the grid" can bring. Like most people, they had felt the frustration of having these devices fail at the most inopportune and inconvenient moments due to inadequate power.
"We'd had enough. And the products we saw on the market weren't cutting it. So we decided to make a better product ourselves. One that had the right amount of power that was the right size, which looked good, for the right price. Something we would want to buy."
The Reservoir has dual UBS outputs which allows for charging of multiple devices and is compatible with almost any device which can be powered by through USB (e.g., smart phones, tablets, digital cameras, MP3 players, mobile gaming devices, GoPro cameras). It's combination of size, style, and power, which uses the latest in lithium polymer technology, is what sets the Reservoir above its competition.
For the founders though, it has been more than just about coming up with a convenient solution for a common problem. In the wake of disasters like Hurricane Sandy, they see their product as a central emergency preparedness measure.
"We heard about the power outages in New York and New Jersey and realized how useful our product would have been to the people there. Being able to charge their phones for a week while their power was out would have been a huge benefit and could have helped with communication, but also for peace of mind, knowing that they could use their phones to reach out to family, relatives, or emergency services."
Dark energy sees its product as an everyday use device, but also a great addition to a 72-hour emergency kit, particularly because of its special power retention abilities. The Reservoir loses almost no charge for over a year so it can be put in a 72-hour kit and its charge need only be topped off every other year or so.
Dark Energy released its first product through
Kickstarter.com
, a crowd-funding source, on February 11th, 2013 where it quickly gained support and was highlighted on the site's popular list. The Kickstarter campaign will continue to run through late March 2013. The team is now also looking ahead to various products the company plans on launching over the next year.