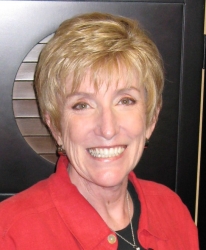 Murrieta, CA, February 13, 2013 --(
PR.com
)-- Lorene Lynn Mies, attorney to Meet with Elected Officials Regarding Student Loans, Foreclosure Crisis and the Latest Trends in Bankruptcy Filings.
Lorene Lynn Mies, a member of the nonprofit National Association of Consumer Bankruptcy Attorneys (NACBA), will be in Washington, D.C. later this month to meet with federal elected officials about her first-hand experiences in dealing with local residents struggling under unmanageable private student loan debt, facing foreclosure, and facing other financial challenges.
Ms. Mies will be attending the 2013 NACBA Capitol Hill Meeting on February 27th in Washington, D.C.
In addition to highlighting how the current economic crunch is harming local residents, Lorene Mies also will explain the important safety net function of bankruptcy as a last resort for hardworking south Riverside County area families in need of a fresh start.
The Worsening Private Student Loan "Debt Bomb": The Next Foreclosure Crisis?
At the meeting NACBA members will be advocating to restore fairness for students and families being crushed by more than $150 billion in outstanding private student loan debt in the United States. NACBA first sounded the alarm on the rising amount of student loan debt with its 2012 report, "The Student Loan 'Debt Bomb': America's next Mortgage-Style Economic Crisis?"
Even in the best of economic times when jobs are plentiful, young people with considerable debt burdens delay important milestones such as buying a car, purchasing a home, getting married and starting a family. Racking up student loans in middle age is even more troublesome; parents and other family members who take out loans for children or co-sign loans will find those loans more difficult to pay as they stop working and their incomes decline. This concern is echoed by bankruptcy attorneys from across the country who report that what they are seeing at the ground level feels too much like what they saw before the foreclosure crisis crashed onto the national scene: more consumers seeking their help with unmanageable student loan debt, and with no relief available.
The Consumer Financial Protection Bureau (CFPB) has also raised concerns surrounding the private student loan industry in its 2012 report, in which the CFPB recommended potential changes for the treatment of private student loans in bankruptcy proceedings: "The absence of consumer protections on private loans comparable to that available on Federal student loans, combined with the current restriction on bankruptcy discharge, leave those private student loan borrowers who face extreme financial distress with no last resort for economic relief, even in dire circumstances, such as borrower death on cosigned loans."
Based on these realties, Lorene Lynn Mies will be stressing the need for passage of the Fairness for Struggling Students Act of 2013, (S.114 or H.R. 532), legislation that would restore fairness for Americans who pursued the American dream through higher education and training, only to find themselves in tremendous debt and with no options for relief.
About NACBA
The National Association of Consumer Bankruptcy Attorneys (http://www.nacba.org) is the only national organization dedicated to serving the needs of consumer bankruptcy attorneys and protecting the rights of consumer debtors in bankruptcy. Formed in 1992, NACBA has 4,500 members located in all 50 states and Puerto Rico.
Media Contact: Lorene Lynn Mies, TheBankruptcyMInute.com at tel: 951-894-4791 or email: Lorene@thebankruptcyminute.com.