KRLD Adds New Program to Weekend Lineup: The Frontline Source Group Employment Hour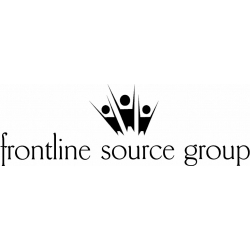 Dallas, TX, August 02, 2007 --(
PR.com
)-- NewsRadio 1080 KRLD announced today a new addition to its weekend lineup. The Frontline Source Group Employment Hour, will air Sundays from 7 to 8 p.m., beginning August 5th.
The show will take listener calls and will cover topics such as careers, the employment market, interview tips and finding the best people to help businesses prosper.
Host Bill Kasko said, "I'm really looking forward to joining KRLD's weekend lineup. It's a great opportunity for Frontline Source Group to get connected to the Dallas-Fort Worth business community and to provide insight to listeners who are searching for employment. I'm very passionate about what I do, and I work it to absolute perfection."
www.frontlinesourcegroup.com
Frontline Source Group is one of the fastest growing information technology, accounting and finance, human resource, legal, administrative and clerical staffing agencies in Texas.
www.krld.com
50,000-watt KRLD is the source for local news, talk and information in Dallas/Fort Worth and is the flagship of the Texas Rangers Radio Network and the Texas State Networks. TSN, the Texas State Networks, serves over 130 radio affiliates in two time zones with news, talk and sports programs. KRLD and TSN are owned and operated by CBS Radio, one of the largest major-market radio operators in the United States.
###
Contact
Frontline Source Group, Inc.
Jim Wilson
214-744-5627
www.frontlinesourcegroup.com

Contact