OurGig.com, the Website Solution for Entertainment and Media, Expands Services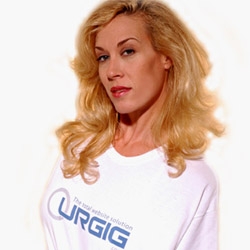 Miami Beach, FL, August 04, 2007 --(
PR.com
)--
OURGIG.COM
the leader in website hosting and design for independent entertainment and media in the US and Canada has expanded services to include; complete promotion and marketing services.
One of the biggest challenges their clients' face is figuring out where to put their money and energy. As part of their approach, they research and design campaigns that are appropriate for their clients' specific needs. They leverage a variety of strategies to get you the exposure you need.
▪ Website Hosting & Ecommerce
▪ Website Design and Development
▪ Submit to Top Search Engines
▪ Online Community Marketing
▪ Industry Specific Marketing
Founded in 2000, OurGig.com is a privately held company dedicated to helping artists, entertainers and businesses create a powerful online presence easily and at the lowest cost possible. Their success depends on the clients' success. They are committed to providing service that fulfills the needs of their clients and exceed their expectations.
"If you're in the entertainment industry, you know that exposure is the number one goal. We know that, too. Not just helping you design a website, we'll help you design a career." - Frank Moten, CEO
Please visit OurGig.com to learn more about their services and view examples of their work.
###
Contact
OurGig.com, LLC
Frank Moten
800.431.1258
ourgig.com
Local / International Numbers:
Los Angeles: 323.319.3006
Miami: 305.604.5256

Contact