FLM.TV Announces Its Latest Showcase of Indie Films During the SXSW Film Festival
Watch films from any device including PCs, laptops, tablets and smart phones.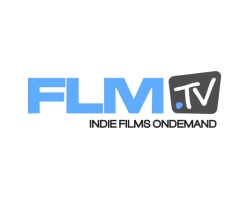 Austin, TX, March 11, 2013 --(
PR.com
)-- FLM.TV, the industry's first indie film Social TV pay-per-view site is announcing its latest showcase of films being self distributed on the FLM.TV site by indie filmmakers. During SXSW, FLM.TV will be demonstrating to filmmakers and distributors how to upload their films and artwork, price, and publish their films.
FLM.TV is showcasing these new films during SXSW Film Festival as well as others and is making them available to be viewed on any device, any time, anywhere.
FLM.TV's indie films' content ranges from romance, comedies and animation to documentaries and mysteries. These showcase films include:
· Billy the Kid - by Indiepix Films and is about a teenager taking on every challenge possible from bullies to talks with his mother with ideas about what it means to lead a "normal" teenage life.
· Expiration - by Film Festival Flix. Synopsis: everyone has an expiration date. The film will also be available on Redbox and DVD on April 9th.
· The Athlete- by Film Festival Flix features the barefooted-Ethiopian man who stunned the world by winning Olympic gold in the marathon. For the first the true story of Bikila's epic quest for life and sport.
· Ted Zone by Lance Fever - Episode 1: The Butterfly Effect. First in a series and this is where it all starts.
· Neal by Spider Circle Films - is an award winning dark horror/comedy about Neal, a pool-cleaning machine murdering a young couple during a late night swim.
· A Secret Promise by Film Festival Flix - is about Ferro Olivetti who enjoys the privileges and perks of his social stature.
· Follow Me by Little Studio Films - A fantasy adventure about a young woman, on the run, and a mysterious man who follows her in the unique mix between fantasy and reality.
· Face-To-Face by Film Festival Flix. A play adaptation based on the transcripts from real conflict resolution sessions. Released to theaters in January and screenings are continuing throughout the U.S. January 8th released to VOD for cable and DVD to be released on March 19th.
"There are many great indie films being produced and we wanted the opportunity to showcase some of them during SXSW," said company Founder & President, Diane Bernard, "Also, we are happy to showcase Film Festival Flix films, a synergistic relationship that brings added sales and reach to Indies current sales in VOD, DVDs and theaters."
Go to www.flm.tv to sign-up as filmmaker or viewer. It's that easy.
About FLM.TV
FLM.TV is a privately funded company and the industry's newest pay-per-view VOD site. It provides an online video-streaming platform for indie filmmakers, festivals and distributors to showcase their work to a worldwide viewing audience. The site was designed to provide free distribution service to filmmakers. Distribution is available for distributors and festivals for marketing and sales of FLM.TV's VOD services. To learn more please visit our Website at www.flm.tv.
FLM.TV is a trademark of FLM.TV. Other trademarks mentioned are the property of their respective owners.
Media Contact:
Tom Price
Bernard Group Communications
tprice@bernardgroup.com
512-414-7744
www.bernardgroup.com
Contact
Bernard Group Communications
Tom Price
512-415-7744
www.bernardgroup.com

Contact