Advanced Global Trading Praises Partner Lotus F1 Team's Start to the Season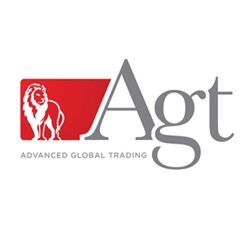 Dubai, United Arab Emirates, March 19, 2013 --(
PR.com
)-- AGT Advanced Global Trading: Dubai-headquartered sustainable investment company, praised its partner, Lotus F1 Team's performance at the Australian Grand Prix.
The team, led by a sublime performance by Kimi Raikkonen, got its 2013 World Championship challenge off to an excellent start at Melbourne's Albert Park circuit, granting the Finn his twentieth Grand Prix victory and second place for the team.
Charles Stephenson, CEO of AGT, now into its second year of working with Lotus F1 Team to help it reach carbon neutrality, says: "We're proud to be working with this team, which excelling in terms of performance as well as making great efforts to negate the environmental effect of the huge global logistical team operation now underway for this year's World Championship."
Raikkonen, delighted with the team performance in Australian Grand Prix Victory said: "I'm happy for the team and for myself also. Qualifying wasn't the easiest for us and maybe we should have been a bit further up the grid, but I made a few places at the start and then had a good battle with Lewis (Hamilton) before I eventually managed to get past. After that it was quite simple - probably one of my easiest wins."
On this season's championship chances, Raikkonen added: "You can't start the season much better than winning the first race and of course we hope we can be fighting at the front of the championship, but there's a long way still to go and we need to keep pushing hard all the way through. I think it will be two or three races before we really see where all the teams are. Hopefully we can qualify a bit better at the next race and have a similar performance."
AGT's partnership with the Lotus F1 Team involves assessing the team's total carbon output throughout its operations, facilities and races over the course of a championship year before calculating the team's total carbon output. AGT then sources Carbon Credits through its trading platform to retire on behalf of the team the number of Carbon Credits to achieve full carbon neutrality for the year.
AGT is the global leader in the verified carbon market and the first world-class sustainable investment group to trade Verified Emissions Reduction Carbon Credits. AGT provides this service for individuals, hedge funds and corporations worldwide and is the first to have developed an online trading platform via its iPhone app. AGT provides its clients with the security of high liquidity and an international presence, with offices in Abu Dhabi, Doha, Zurich, and Johannesburg and its extensive group headquarters in Dubai, UAE. It is also an official partner of the Lotus F1 Team and provides carbon reduction consulting for several multinational organisations.
Contact
Advanced Global Trading
Mahmood Yaqub
971 4435 8100
www.advancedglobaltrading.com
AGT | Global Leaders in Verified Carbon Market

Contact
Multimedia
Dubai-headquartered sustainable investment company, AGT, praised its partner, Lotus F1 Team's performance at the Australian Grand Prix.