John Varvatos Goes Live on Cloud-Based RLM FashionManager ERP
Renowned menswear design house John Varvatos Enterprises has successfully implemented the fashion-focused enterprise software solution across its retail, wholesale, and ecommerce operations. A rapid implementation has resulted in increased visibility, control, and efficiency across the company's demand to delivery processes.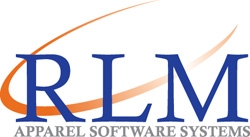 Lyndhurst, NJ, March 29, 2013 --(
PR.com
)-- RLM Apparel Software Systems Inc. (
http://www.ronlynn.com
) announces that men's lifestyle design house John Varvatos Enterprises Inc. (JVE) has successfully completed implementation of its FashionManager™ software solution at its New York headquarters. About 70 team members are now using the cloud-based Enterprise Resource Planning (ERP) solution to manage receivables, invoicing, order entry, production, receiving, distribution, wholesale sales, and other mission-critical business process. Following a very rapid implementation process, the company reports significant improvements in financial and operational management and efficiency.
According to Vice President and Chief Information Officer Lee Goldenberg, "With the rapid growth we are experiencing, we needed greater performance, capabilities, and usability than our old legacy systems could deliver. Because it consolidates all of our operations into a single business system that runs in the cloud, FashionManager enables us to provide a 'rock star' IT experience for the entire John Varvatos team. With everything available through the web, we can all be more productive even when using mobile devices from any location. As a result, we are now making faster and better informed business decisions throughout the organization."
Examples of these improvements are evident throughout JVE operations where managers now have a consolidated and comprehensive view of wholesale and retail sales and operations. More robust financial capabilities such as automatic sales posting, foreign currency management, and comprehensive reporting are expected to improve accessibility and accuracy of cost of goods sold (COGS), gross profits, and other key business metrics. Sharing of item master information, store orders, store-level advanced shipping notifications (ASN), and other information between ERP and POS systems eliminates redundant entry and improves overall process visibility. In addition to working with RLM Warehouse Management Systems (WMS) at third-party logistics locations in Hong Kong and the UK to manage location, order picking/packing and manifesting, the new system is also integrated with a Manhattan Associates® WMS system used at a 3PL site in the US. It is also integrated the KWI Point of Sale (POS) system used across all 10 John Varvatos® retail stores.
After achieving tremendous benefits in such a short period of time, JVE is already making plans for implementation of FashionManager PLM (Product Lifecycle Management) to streamline design and development processes and a rollout of the production and shipment collaboration tools to more than 50 vendors in Asia, Europe, and Latin America all in the second half of 2013.
Concurrent to the RLM implementation, JVE has also bolstered its IT infrastructure with major improvements to its desktop hardware, networking, and other systems; including deployment of the cloud-based Microsoft® Office 365™ Enterprise solution.
"We applaud John Varvatos on achieving so much in such a short time," noted RLM Vice President Andy Lynn. "They serve as a brilliant example of what fashion companies can accomplish with commitment to improvement through cloud technology. We look forward to helping them achieve even greater results as they bring more team members and supply chain partners into the system."
About John Varvatos
John Varvatos launched his namesake brand in 2000 with a collection of tailored clothing and sportswear that now represents an entire men's lifestyle collection that includes footwear, bags, belts, eyewear, limited edition watches and men's fragrances, as well as the younger, edgier John Varvatos Star U.S.A. Collection® and Converse by John Varvatos®. The collection is distributed in 10 freestanding John Varvatos® boutiques across the United States and online, as well as in the best specialty stores and better department stores throughout the world. The designer has been recognized three times by the CFDA with an American Fashion Award for New Menswear Designer (2000) and as Menswear Designer of the Year (2001 and 2005), was honored as GQ's "Designer of the Year" in 2007, and most recently named an Apparel magazine Top Innovator of 2013. In 2012, John joined the cast of celebrity mentors on NBC's Fashion Star, a reality competition series that searches for the next big brand in fashion.
About RLM Apparel Software Systems
RLM Apparel Software is a leading provider of modular, end-to-end business software solutions designed specifically to address the needs of global fashion retailers, brands, and manufacturers. Over its 30 year history, RLM has enabled many of the largest and most innovative apparel, footwear, accessories and related companies to reach their full potential by accelerating performance, increasing efficiency, reducing costs, and streamlining business processes across the entire concept-to-consumer product lifecycle.
RLM's category-spanning enterprise software solutions comprise capabilities typically found separately in enterprise resource planning (ERP), product lifecycle management (PLM), supply chain management (SCM), warehouse management systems (WMS), salesforce automation (SFA), and e-commerce systems (B2B/B2C). RLM solutions are available in either a traditional on-premise deployment or as a hosted cloud subscription model.
RLM customers include Alexander Wang, Blowfish Malibu, Donna Karan, Halston, John Varvatos, Jordache Enterprises, Magaschoni, Michael Kors, The Row, Tory Burch, US Polo Association, and other leading apparel, footwear, and accessories companies. For more information, visit http://www.ronlynn.com.
John Varvatos is a registered trademark of John Varvatos Apparel Corp.
Manhattan Associates is a registered trademark of Manhattan Associates, Inc.
Microsoft and Office 365 are either registered trademarks or trademarks of Microsoft Corporation in the United States and/or other countries.
FashionManager is a trademark of RLM Apparel Software Inc.
Contact
RLM Apparel Software Systems
Andy Lynn
(201) 531-5959
www.ronlynn.com

Contact