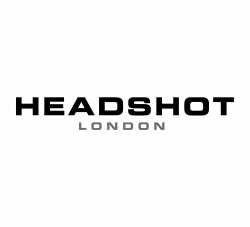 London, United Kingdom, April 03, 2013 --(
PR.com
)-- At the start of 2013 Headshot London Photography is happy to announce the launch of their first video advertisement. The video features a make-up artist hired for a bridal assignment in a beautiful and luxurious building. A perfect day, a perfect wedding dress and a very proud make-up artist, but sadly not a very happy bride.
The Wedding Video is available to be watched here: http://www.headshotlondon.co.uk/wedding-day/
David Locke co-founder of the Headshot London Photography said that the idea behind the video was to highlight "understanding a brief" — paramount to delivering great results to your clients.
The video has been launched in time for Red Nose Day (Comic Relief) – a star-studded fundraising event that supports charitable projects in the UK and Africa. Managing Director Yana Locke notes that "The intention to launch this video in time for the event was to make sure we remind everyone about the on-going Comic Relief fundraising and also hopefully at the same time, try and make some people laugh whilst showing off our skills."
The video is the first of the comical advertising video series produced by Headshot London Photography. It marks the launch of the commercial videography section and also shows that we can produce great quality, creative videos as well as still photography.
They decided to make sure that they offered Headshot London clients a more costly option, depending on the project budget and so shot the internal videos on a £100,000 video camera system rather than a £3000 DSLR which should reflect well the overall quality of their videos. This quality and the equipment is now also available to all Headshot London Photography clients requiring videos for their businesses across all budgets — DSLR for the smaller budget and an expensive camera system for bigger production's video capture.
About Headshot London Photography:
Professional photography studio
and professional London photographers specialising in corporate PR photography, headshots, events, fashion, portraiture photography, products, advertising campaigns and from 2013 also advertising videos.
For more news and information about
headshotlondon.co.uk
, visit headshotlondon on Facebook and follow @headshotlondon on Twitter.
For enquiries relating to any of Headshot London's services, please call on +44(0)203-222-0087 or email bookings@headshotlondon.co.uk