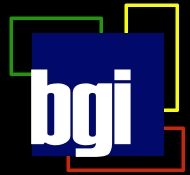 Elizabeth City, NC, April 05, 2013 --(
PR.com
)-- Benedict Group, Inc. announced today that it has added WebLOANS!, a new set of internet screens and reports, to its loan servicing software so that 3rd parties, such as borrowers, developers, and investors, can easily view selected information about their loans. The information made available includes access to loan, billing, property, payment, and other data, and amortization schedules and borrower statements.
All of the new functions are secured, so that a remote user can only see the loan data the client wishes that person to see. This feature can be controlled with the integrated security support provided by BGI, or the client's website can pass along the security limits it has independently established.
"The new WebLOANS! software serves two purposes for our LOANS! For .Net clients," said Tom Scott, Benedict Group's director of business development. "It provides them internet access for remote users and it introduces them to the technology we're using for a new fully web-based, loan servicing software product that we'll make available later this year."
LOANS! For .Net is a loan servicing, accounting, and investor reporting system for commercial, consumer, multi-family, and other complex loans. It's based on Microsoft's VB.Net and SQL Server technology.
Founded in 1986, Benedict Group focuses exclusively on investment management software and offers a family of financial applications for commercial loans, structured settlements, and investment account billing. BGI's clients include major lenders, investment account managers, state economic development and housing agencies, and companies that purchase structured settlements. BGI has corporate offices in North Carolina, Colorado, and Virginia, and associate offices in Arizona, New Jersey, and Connecticut.
For more information, please call Benedict Group at 877-330-4892, send an email to BGIinfo@BenedictGroup.com, or visit Benedict Group's website at www.BenedictGroup.com.
The new WebLOANS! product includes a user interface (UI) and a set of web services that BGI's clients can integrate into their company websites. The new UI is optional, so clients can choose to use it or develop their own to call BGI's web services.