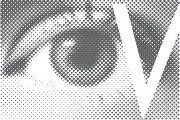 Malden, MA, April 16, 2013 --(
PR.com
)-- Women in Film & Video New England (WIFVNE) announces a call for entries for its Eleventh Annual Screenwriting Competition sponsored by Inktip, Final Draft, Script Chix and Lesley University. The WIFVNE Screenwriting Competition promotes the work of female screenwriters and supports the creation of multi-dimensional leading film roles for women. The competition opened on April 2nd, 2013. The early bird discount ends on April 23rd and the final extended deadline is on June 4th, 2013.
Entries must be authored or co-authored by a woman and/or feature a woman or women in prominent roles. There will be five finalists and a panel of five judges who will select the winning screenplay. Barry Brodsky, Director of Emerson Screenwriting Certificate Program, Martha Pinson, filmmaker and former script supervisor for Martin Scorsese and LaToya Morgan, staff writer for "Shameless" and "Parenthood" have graciously accepted to be judges. The remaining judges will be announced later this month. The Grand Prize Winner will have a full table read of their screenplay produced by WIFVNE, sponsored in part by Lesley University and directed by a WIFVNE member. Additional prizes include a detailed script analysis and consultation by Barry Brodsky, a budget by Los Angeles based (but hailing from Western MA) Script Chix, a screenwriting software package from Final Draft, and a 6-month online script placement service by Inktip.com.
Submission Schedule and Fees:
Early bird Deadline: April 23, 2013. Standard Fee: $35, WIFVNE Members: $20
Regular Deadline: May 21, 2013. Standard Fee: $45, WIFVNE Members: $30
Late Deadline: May 28, 2013. Standard Fee: $55, WIFVNE Members: $40
Extended Deadline: June 4, 2013. Standard Fee: $65, WIFVNE Members: $50
General Rules

Length between 80-120 pages. Scripts must be authored or co-authored by a woman and/or must feature a woman (or women) in a prominent role.
Competition is open to writers from any location.
Scripts must be submitted online via Withoutabox.com: https://www.withoutabox.com/login/4762

About WIFVNE
Founded in 1981, WIFVNE promotes the participation, education, and representation of women in the film, video and media industry in New England. The non-profit organization is a member of the umbrella group Women in Film & Television International, a global network with over 40 chapters and more than 10,000 members. Membership is open to women and men who work in film, video and related industries or those who aspire to work in these fields, as well as patrons of media arts. Benefits include free listings in our online film directory, discounted admission to WIFVNE events, and discounts on equipment rental, classes, services and products offered by our sponsors.
Programs include screening series featuring local filmmakers and panels and workshops on topics including fundraising, tax preparation and legal issues.
Program funding is made possible by grants from the Massachusetts Cultural Council, and our sponsors. For more information, send an email to info@womeninfilmvideo.org or go to www.wifvne.org. More information about our sponsors is available at: www.inktip.com, www.scriptchix.com, www.lesley.edu and www.finaldraft.com.