MarketScout Announces New Errors & Omissions Program Specifically Designed for CIC Agencies in California, Nevada, and Texas
Coverage Offered Through Relationship with Ironshore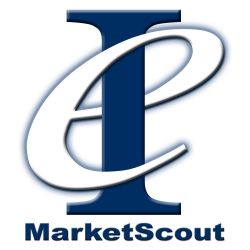 Dallas, TX, April 18, 2013 --(
PR.com
)-- MarketScout has announced the development of a new Errors & Omissions facility designed specifically for Certified Insurance Counselors (CIC) to be offered through its relationships with Ironshore Inc., a global specialty insurance company, and in cooperation with The National Alliance for Insurance Education and Research (The National Alliance administers the course curriculum and oversees the integrity of the CIC designation for insurance agencies generally; CIC designated agencies are known to have the best qualified agents in the marketplace).
Ironshore will offer Insurance Agents E&O coverages for CIC agencies in California, Nevada, and Texas, through MarketScout, which will also serve as the manager point of access for the facility. "Ironshore and MarketScout have been developing these coverages for over a year," noted Richard Kerr, Chief Executive Officer of MarketScout. "The thoughtful approach we have deployed will bode well for the longevity and competitiveness of the product. Agents who are committed to professionalism and ongoing education via CIC, CISR and CRM programs will now receive the favorable coverage terms and pricing they deserve."
Dr. William T. Hold, President and Co-Founder of The National Alliance for Insurance Education and Research said, "
CIC Select
and this E&O facility represent the measurable benefits of continuing professional insurance and risk management education. This facility is one more element in CIC Select's decade of success."
Ironshore develops customized insurance solutions designed to meet the unique needs of small- to medium- size business classes that traditionally are unmet within the general insurance marketplace.
Tom Monaghan, Executive Vice President responsible for Ironshore's Errors and Omissions Insurance underwriting initiatives, stated that, "Ironshore is pleased to introduce Insurance Agents E&O as part of the CIC Select group of products. MarketScout's expertise combined with the Ironshore facility, provide assurance that CIC agencies can benefit directly from Ironshore's comprehensive E&O coverages."
About Ironshore
Ironshore provides broker-sourced specialty property and casualty insurance coverages for varying risks on a global basis through its multiple international platforms. The Ironshore group of companies is rated A- (Excellent) by A.M. Best with a Financial Size Category of Class XIII. Ironshore's Pembroke Syndicate 4000 operates within Lloyd's where the market rating is A (Excellent) by A.M. Best and A+ (Strong) from both Standard & Poor's and Fitch. For more information, please visit: www.ironshore.com.
About The National Alliance for Insurance Education and Research
The National Alliance for Insurance Education and Research, organized in 1969, creates, develops and delivers practical education programs for individuals in the insurance and risk management industry. The National Alliance is recognized as the best source for continuing education credits, designation opportunities and as a resource for insurance and risk management professionals at every level.
About MarketScout
MarketScout is an insurance distribution and underwriting company headquartered in Dallas, Texas with a specialty expertise in insuring private clients. The firm is a Lloyd's Coverholder and MGA for U.S. insurers. MarketScout owns and operates the MarketScout Exchange as well as over 40 other online and traditional underwriting and distribution venues. MarketScout and its related companies have offices in Arizona, Arkansas, California, Connecticut, Florida, Indiana, Illinois, Louisiana, New York, Oregon, Texas and Washington, D.C. For more information, please visit us at www.marketscout.com, follow us on Twitter at www.twitter.com/marketscout and like us on Facebook at www.facebook.com/marketscout.
Contact
MarketScout
Vilma Scott
972-934-4224
www.marketscout.com

Contact