ALPCO Expands Product Offering with EuroFlow™ Flow Cytometry Reagents and Infinicyt™ Analytical Software from Cytognos S.L.
Starting April 30, 2013 ALPCO will begin offering flow cytometry solutions from Cytognos S.L.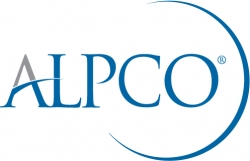 Salem, NH, April 30, 2013 --(
PR.com
)-- On April 30, 2013 ALPCO will begin offering specialized panels of flow cytometry reagents from Cytognos S.L., a supporting participant of the EuroFlow™ Consortium. Among this suite of new products are ASR designated EuroFlow™ reagents specifically designed to accomplish standardization of immunophenotyping in leukemia and lymphoma sample populations. To learn more about EuroFlow™, visit
http://www.euroflow.org/presentation.php
.
In addition to these reagents, ALPCO will also offer the Infinicyt™ software program for simple and fast analysis of flow cytometry data files.
"We're proud to launch this new flow cytometry-based product range which couples standardized and validated reagents recommended by the EuroFlow™ Consortium, with a powerful and dynamic regression application in the form of the Infinicyt™ software program. Infinicyt™ offers simple and fast analysis of flow cytometry data files," explains ALPCO President, Sean Conley. "ALPCO continually seeks new and unique solutions to help its customers overcome the challenges faced in their research and/or clinical diagnostic endeavors, and the Cytognos product offering accomplishes just that."
Cytognos General Manager, Jorge Bensadon, says, "We are very pleased to establish ALPCO as our North American distribution partner. ALPCO is a strong channel partner with a long history and reputation for offering great service and unparalleled support."
About Cytognos
Cytognos S.L. is a biotechnology company based in Salamanca (Spain) dedicated to the design and development of new reagents, software and techniques that provide innovative solutions in the flow cytometry field. Cytognos was founded in 1996 within the Haematology Department of the University of Salamanca. In 1999 Cytognos joined the Vitro Group, one of the largest independent companies in Spain. In 2006 Cytognos entered the EuroFlow™ Consortium and started developing innovative software for flow cytometry data analysis.
http://www.cytognos.com
About ALPCO
ALPCO (American Laboratory Products Company) was founded in 1991 as a provider of immunoassay kits for the North American research markets. ALPCO's mission is to offer unique product solutions that appeal to a diverse set of customer needs, while providing exceptional customer service and product support.
http://www.alpco.com
Contact
ALPCO Diagnostics
Bethany Salerni, PhD
1-800-592-5726 x260
www.alpco.com

Contact