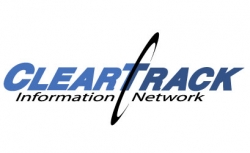 Brentwood, TN, May 17, 2013 --(
PR.com
)-- ClearTrack Information Network, a leading provider of comprehensive, interactive supply chain software and services for the consumer retail industry, today announced that it has been named by Inbound Logistics magazine as a 2013 Top 100 Logistics Information (IT) Company.
"ClearTrack was recognized by Inbound Logistics for leading the way in 2013 and positioning enterprises for the years ahead," said Felecia Stratton, Editor, Inbound Logistics. "Our editors seek to match readers' fast-changing needs to the capabilities of those companies selected. ClearTrack Information Network excels at providing solutions that drive supply chain excellence and answer our readers' need for simplicity, ROI, and efficient implementation. Inbound Logistics is proud to honor ClearTrack for continuing to offer our readers solutions that optimize logistics and supply chain excellence."
"ClearTrack, is pleased to have been named a Top 100 Logistics Information (IT) Company for 9 consecutive years. Receiving this recognition again in 2013 is an accomplishment we are most proud to have achieved," said Don Mabry, ClearTrack president and chief operations officer. "We continuously strive to advance our technologies to improve our global sourcing and logistics management services. Our clients instantly locate their supply chain information and receive systematic alert notifications for out of tolerance business exceptions through the internet. From global product sourcing management to shipment arrival confirmation, this award provides unbiased confirmation of the value our products and services deliver for our customers."
Methodology
Inbound Logistics editors annually recognize 100 logistics IT companies that support and enable logistics excellence. Drawn from a pool of more than 300 companies, using questionnaires, phone calls, personal interviews, and other research, Inbound Logistics selects the Top 100 Logistics IT Providers who are leading the way in 2013.
Inbound Logistics' 2012 Top 100 Logistics IT Companies list appears in the publication's April 2013 issue.
About Inbound Logistics
Inbound Logistics is the pioneering publication of demand-driven logistics practices, also known as supply chain management. IL's educational mission is to help businesses efficiently manage logistics, reduce and speed inventory, and neutralize transportation cost increases by aligning their supply to demand and adjusting enterprise functions to support that paradigm shift. More information about demand-driven logistics practices is available at www.inboundlogistics.com.
About ClearTrack Information Network
ClearTrack Information Network is a supply chain interactive services company enabling the collaboration and management of global, inter-company trade and logistics processes. ClearTrack empowers retail, distribution and manufacturing companies to better manage global sourcing and direct importing activities. Offering interactive supply chain services across 20,000 vendors and 26,000 factories in 55 countries, ClearTrack enables customers to reduce costs, accelerate order flow and improve partner performance. For more information, please visit
www.ClearTrack.com
.
Media Contact:
Don Mabry, President and Chief Operating Officer
info@cleartrack.com
(877) 377-4400