The Rise of the Lion: Greenlion Cleaning & Maintenance Inc. Assists Long Island Communities Recover After Hurricane Sandy
Cleaning up Long Island after Hurricane Sandy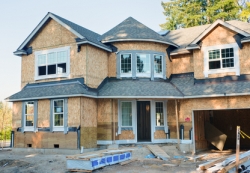 Freeport, NY, May 21, 2013 --(
PR.com
)-- Greenlion Cleaning & Maintenance Inc. is striving to become Long Island's premiere cleaning service provider. Greenlion Cleaning provides premium office cleaning, post construction cleaning, move in – move out cleaning, pressure washing and event/after-party cleaning services, to businesses and homeowners. Being an environmentally conscious organization, most of Greenlion's cleaning agents are
green cleaning
products that are less harmful to the environment.
The company was founded on the belief that communities are built on strong relationships. This belief is what drives Greenlion to continue to build lasting relationships within various communities as well as with clients.
Greenlion Cleaning & Maintenance Inc.
continuously strives to forge strong alliances with builders and contractors who are working in areas affected by Hurricane Sandy. Greenlion understands that by offering their post construction cleaning services in these areas, they are contributing to the rebuilding of Long Island and its devastated neighborhoods.
Greenlion's pressure washing service is par none and their power wash technicians work tirelessly to help homeowners and businesses eliminate algae and mildew from the exterior of their properties. Long Islanders can rest assured that their homes and businesses will look brand new after it's been pressure washed by one of Greenlion's cleaning technicians. Greenlion Cleaning & Maintenance Inc. aims for 100 percent customer satisfaction each and every time - a philosophy that sets us apart.
Nearly 80 percent of office workers polled come to work even when they know they are sick, according to the third annual Flu Season Survey from Staples, the office supplies company based in Framingham Massachusetts. Even though germs may live up to three days on a desk, the survey data shows only half of employees clean their desks once per week or less. This survey also states that approximately 70 million workdays are missed annually and an estimated $10 billion in lost office productivity due to the flu virus. Greenlion understands employers are more focused on working hard to build and grow their businesses. Keeping with this thought, Greenlion Cleaning has created an office cleaning system designed to help clients rid their offices of germs, which will reduce sick days and increase productivity. Greenlion always encourages clients to "Do what they do best, and leave the cleaning to us."
Greenlion Cleaning & Maintenance Inc. supports homeowners, builders, realtors, property managers, contractors and business owners in their desire to ensure a clean home and workplace for their families, clients and employees, by means of providing them with a
first-class cleaning service.
Contact
Greenlion Cleaning & Maintenance Inc
Andre Hamilton
516-855-8339
www.greenlioncleaning.com

Contact