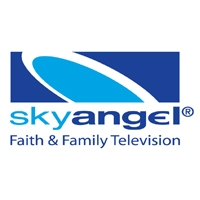 Naples, FL, June 05, 2013 --(
PR.com
)-- Sky Angel is excited to announce that the Sky Angel Faith Everywhere℠ package is now available on Roku® streaming players. Offering more than thirty of America's premier faith-based channels and free family-friendly Video on Demand, the low-cost service can now be accessed by more than five million Roku customers.
Additionally, new subscribers to Faith Everywhere can now purchase the most complete television package of faith-based channels available by using Roku for viewing on their televisions. The launch on Roku further cements Sky Angel's commitment to today's media technology and delivers, in addition to the PC and iPad®, yet another high-quality viewing option.
"The Roku platform will give Sky Angel customers a new way to enjoy the faith-inspired channels that they love and have come to expect from Sky Angel," said Tom Scott, President and COO of Sky Angel U.S., LLC.
Faith Everywhere offers real-time television channels as well as a diverse Video on Demand library. Using one of the applicable access devices, the streaming faith-based service can be viewed from anywhere in the world where a high-speed Internet service is available unless that service is otherwise restricted. And now, thanks to Roku, there is one more way to access America's favorite faith-based channels. For more information on how to bring this exciting new service to your television set go to www.skyangel.com or call 1-800-skyangel.
About Sky Angel:
Sky Angel® is a Christian-owned multi-channel distribution service with inspirational and family-friendly television and radio programming. Founded in 1981 by Robert Johnson Sr., Sky Angel now provides two uplifting, inspirational, entertaining and affordable subscription services for those who want television options that support traditional family values. Sky Angel's mission is to build and operate a global communications system to assure the Gospel will penetrate every nation, culture and people. Sky Angel carries the Parents Television Council's® prestigious Entertainment Seal of Approval™, which recognizes excellence and social responsibility in programming. Visit Sky Angel online at www.skyangel.com.