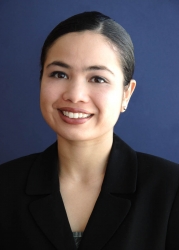 Washington, DC, June 07, 2013 --(
PR.com
)-- Peggy Van Eepoel, PE, an associate principal of Weidlinger Associates, Inc., has been elected chairperson of the Structural Engineers Association of Metropolitan Washington (SEA-MW). Van Eepoel is the first woman in the organization's 25-year history to hold the position.
According to 2012 statistics released by the U.S. Congress Joint Economic Committee, while women constitute a growing share of the college-educated workforce, only 14 percent of all engineers are women. Among structural engineers, women represent an even smaller proportion (an estimated 3-5 percent).
"My goal is to keep SEA-MW relevant, extending our membership to include a more representative cross section of the profession, with emphasis on developing future leaders. I think we can accomplish this by facilitating connections among younger members and midlevel and senior engineers," she said. To this end, the organization established a Younger Members Group during Van Eepoel's tenure on the board of directors.
Van Eepoel's involvement in SEA-MW began in 2005, after she relocated to Washington, DC, from New York, where she had been active in the local chapter. In 2006, she joined the committee in charge of planning the inaugural Excellence in Structural Engineering (ESE) awards gala and went on to head the committee. The now-annual gala is the only structural engineering awards competition in the region.
In 2008, Van Eepoel became the first woman director in the history of SEA-MW, holding the position until 2010, when she was elected vice chair. In 2008, she was selected as one of five "New Faces in Engineering" by the National Engineers Week Foundation. As SEA-MW chairperson, Van Eepoel will be responsible for leading the board of directors, development and oversight of the association's programs and initiatives for the year, and representing the organization at meetings and events, among other duties. She is especially interested in expanding the association's membership base.
Peggy Van Eepoel is an associate principal with Weidlinger Associates, Inc. She established and now heads the blast analysis and design group in Weidlinger's Washington, DC, office. Van Eepoel has 12 years of experience with the firm, working for the U.S. Department of State, General Services Administration, Department of Defense, Veterans Administration, and National Institutes of Health, as well as private entities and other public and private administrative, educational, residential, and transportation facilities.
Van Eepoel has contributed to many important projects worldwide, including U.S. embassies in Cape Town, South Africa, and Moscow, Russia; U.S. Courthouses in Buffalo, New York, and Washington, DC; the U.S. Coast Guard Headquarters Building in Washington, DC; the Health and Human Services Headquarters in Rockville, Maryland; Fort Benning Martin Army Community Hospital in Fort Benning, Georgia; Fort Belvoir Community Hospital in Fort Belvoir, Virginia; and Ronald Reagan Washington National Airport in Washington, DC.
Weidlinger Associates has received several SEA-MWESE awards, most recently the 2012 Outstanding Individual Achievement award in recognition of Principal Jerome Rasgus, SE, AIA. In 2007, the National Museum of the Marine Corps received an Outstanding Project award from the organization, and the Arlington Service Center received a 2013 Merit Award in the Renovations category.
SEA-MW (www.sea-mw.org) is the premier structural engineering association in Metropolitan Washington, providing a variety of business and technical programs to members and serving as a forum to bring together structural engineers in a way that encourages networking, common problem solving, and the sharing of knowledge and ideas. In addition to hosting the annual ESE awards gala, SEA-MW participates in and donates annually to National Rebuilding Together Day, a program that provides critical repairs and renovations for low-income homeowners throughout the U.S. The chapter's motto is "Working Together to Improve the Business of Structural Engineering."
Weidlinger Associates, Inc., is a 300-person structural engineering firm that designs and rehabilitates buildings, bridges, and infrastructure and provides special services in applied science, forensics, and physical security. The firm, which celebrated its 60th year in 2009, is recognized worldwide for its innovative and practical design solutions and for its long-term commitment to advancing the state of the art in engineering. Headquartered in New York City, the firm has branch offices in the United States and the United Kingdom. For more information, please see www.wai.com.