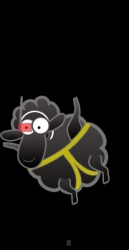 New York, NY, June 19, 2013 --(
PR.com
)-- Sheep Guru is the newest and most comprehensive shopping comparison engine to hit the Internet. The lone software developer has spent more than 6,000 hours, almost three years, in developing a state-of-the-art shopping comparison service that dares to go beyond the boundaries of normality. Sheepguru.com decided to go all the way by combing the best features of favorite comparison, coupon, and historical websites into one awesome service that gives the user historical prices, on the lowest prices, on all their favorite things.
With the advent of the NSA's super secret spy program, consumers are growing weary of who is watching them and why are they storing all that personal data. Some consumers do not appreciate their government ignoring the fact that the 9th amendment to the constitution exists. Even though the right to privacy is not specifically enumerated, it is a liberty expected by most Americans and therefore, protected under the 9th amendment.
What is a consumer to do in the age of transparency?
How is a consumer supposed to shop online anonymously? Until recently, no such place existed.
Sheep Guru is a comparison-shopping website that respects online privacy by not tracking it's users. Sheep Guru believes that what one does online is their business, not everyone else's.
Greg, the black sheep, is the spokesperson for Sheepguru.com. Greg says, "The best part about Sheep Guru is knowing we're not tracking you because that's not our business, finding you the best deal is."
Many moms, dads, and other extremely busy people do not have the time to shop online for hours looking for the best deals. With work, school, chores, errands, and other obligations, who has the time to visit several sites trying to find the lowest price? What's even worse is most merchants change their prices constantly and often offer daily incentives and deals. These offers come and go so quickly which prevents most people from knowing these sales even took place. Finding the best deal online can truly become a full time job on it's own.
Fortunately, there is SheepGuru.com. Now everyone can take advantage of Sheep Guru's click-n-go shopping without the need to sign up and be tracked. SheepGuru.com is a historical product comparison engine that combines the functionality of many top-shopping sites into a single service. Using proprietary technology, Sheep Guru constantly crawls the web updating prices on millions of products (for many merchants) while building an extensive historical pricing database.
Sheep Guru's historical price charting component makes it fun to see and analyze past pricing trends across multiple merchants and the best overall price. They don't simply track the merchant's retail price; they also incorporate shipping and coupons when tracking prices. That means that you'll be able to see why a certain price point may be lower than others. Additionally, the price chart is completely interactive by letting you click data points to see more detailed information. The price history tool is great for those who love to analyze past price trends and forecast future price drops.
Sheep Guru's price drop alert service makes it easy to receive a notification when products go on sale. Simply find a product and enter an email address, and Sheep Guru takes care of the rest. When that product goes on sale, or a merchant lowers its price, one would receive a friendly reminder about the price drop.
Mary from New Jersey said, "There are just too many comparison-shopping websites, Amazon price history and coupon websites out there. I spend more time looking for deals than I do shopping." She said she tried out Sheep Guru and was rather impressed with the functionality and performance of the website. It's both fast to look up any product and easy to find coupons. She commented that the feature she liked most was the fact they track not only Amazon, but many other online merchants prices, as well. Mary laughed and said, "It's fun watching the prices fluctuate, until it hits the target price!"
By giving the consumer useful tools, they are able to shop smart. "Think of it like price predictions, across multiple stores," Greg said. It's like a game where the consumer always wins. No more surfing the Internet for hours to trying to get the lowest prices on what you want. No need to go to coupon sites to try to save a few more dollars because all that is automatically factored into your bottom-line price shopping at Sheep Guru.
Sheepguru.com isn't the typical comparison-shopping site. Unlike most other comparison-shopping sites, Sheep Guru does not allow merchants to bid for ranking on our product pages. They actually show the shopper completely unbiased, accurate product pricing information without all of the marketing garbage other sites force upon the consumer. Furthermore, when calculating one's bottom-line price, they factor in more than just tax and shipping. They also include coupons and rebates when determining the true value of one's purchase.
"So, go ahead and start shopping on Sheep Guru and feel safe knowing that they're not watching you." - Greg, the Black Sheep
Visit us at www.sheepguru.com
Follow us on Twitter @sheepguru1