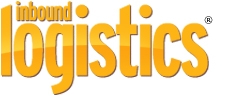 New York, NY, June 20, 2013 --(
PR.com
)-- An Inbound Logistics magazine survey of approximately 300 logistics and supply chain technology vendors reveals that supply chain managers have more technology tools and delivery methods at their disposal than ever before, making it vital that they select the right solution and provider for their business logistics needs. The study also identifies a new trend: companies are buying technology through their third-party logistics (3PL) providers, as well as directly from solutions vendors.
The new market research shows cloud computing has opened new ways for logistics managers to deploy best-of-breed solutions. Variable cost and deployment models make initial technology investments more manageable for small and mid-sized businesses. Sixty-four percent of survey respondents offer transactional subscriptions, and 59 percent provide hosted solutions.
Other key takeaways from the Inbound Logistics report:
· Supply chain management software is the most common offering, with 68 percent of respondents providing those solutions.
· Reverse logistics solutions are increasingly important. Thirty-five percent of surveyed IT companies offer these capabilities.
· Predictive analytics represent a valuable network optimization tool. Thirty-eight percent of IT vendors provide modeling and simulation capabilities that allow shippers to better visualize their supply chains.
Published in Inbound Logistics, the report also includes the Top 100 Logistics IT Providers list, selected by the magazine's editors. These companies offer solutions central to solving transportation, logistics, and supply chain challenges, and have achieved well-documented customer successes. The Top 100 list – and the accompanying decision support tool (http://www.inboundlogistics.com/cms/search-tool/logistics-it/) on Inbound Logistics' website – directs logistics technology buyers to market-leading solutions.
About Inbound Logistics
Inbound Logistics is the pioneering educational publication of demand-driven logistics practices, or supply chain management. IL's educational mission is to guide businesses to efficiently manage logistics, reduce and speed inventory, and neutralize transportation cost increases by aligning supply to demand. More at www.inboundlogistics.com.